Police chase suspect doesn't remember I-10 pursuit
BATON ROUGE - State Police have identified the man behind a high-speed chase in between two parishes as 20-year-old Elias Smallsreed of Zachary.
The pursuit started Tuesday afternoon on I-10 eastbound near Bluebonnet after police attempted to stop Smallsreed for a traffic violation.
For more than 30 miles, State Police chased the vehicle from Baton Rouge into Ascension Parish where the driver made a u-turn and sped back into East Baton Rouge. Authorities say Smallsreed, followed by a long line of police, sped west on I-10 and crashed when coming into stopped traffic near Acadian.
The chase ended when traffic made I-10 impassable. The area was heavily congested due to traffic backing up across the river because of lane closures on La. 1 southbound. Multiple cars were struck by Smallsreed during the pursuit, authorities told WBRZ.
Click HERE to see video from the end of the chase.
Click HERE to watch exclusive video of the suspect being detained.
Due to Smallsreed refusing to exit the vehicle, an East Baton Rouge Parish Sheriff's Office K-9 was deployed. After that, Smallsreed was taken into custody and transported to a local hospital to be treated for minor injuries.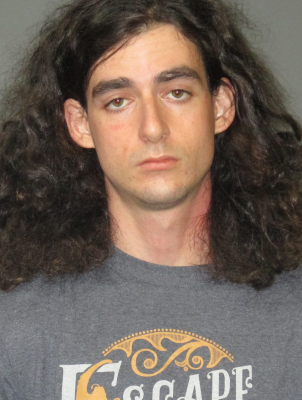 At the hospital, police said Smallsreed was lethargic and was slurring his speech. He also claimed to not remember any of the events of the chase. Police suspect Smallsreed was under the influence of prescription medication or narcotics.
State Police originally hoped to have a blood test performed on Smallsreed, which would show a chemical reading of the status of his suspected inebriation but a warrant to draw blood was denied by a judge. While documents obtained by WBRZ do not outline why the judge denied the request for a warrant, it may be likely that warrants to draw blood are only used in drunk or impaired driving situations where people have been significantly harmed. There were no injuries from Tuesday's police chase other than ones Smallsreed was treated for after being detained by a K9 agent.
He is charged with aggravated criminal damage to property, DWI, driving under suspension for a previous DWI, reckless operation, hit-and-run driving, resisting an officer, aggravated flight from an officer, possession of drug paraphernalia, speeding, and driving without insurance.
Smallsreed was booked into jail Wednesday after being treated at the hospital.
More News