Hot Again Monday, Isolated Storms Possible
Tonight
Not much change from 24 hours ago. Partly to main clear skies remaining warm and muggy with a low near 79. Possible shower/storm overnight. 10% or less. Winds westerly 10-20 mph, later 5-10 mph.
Monday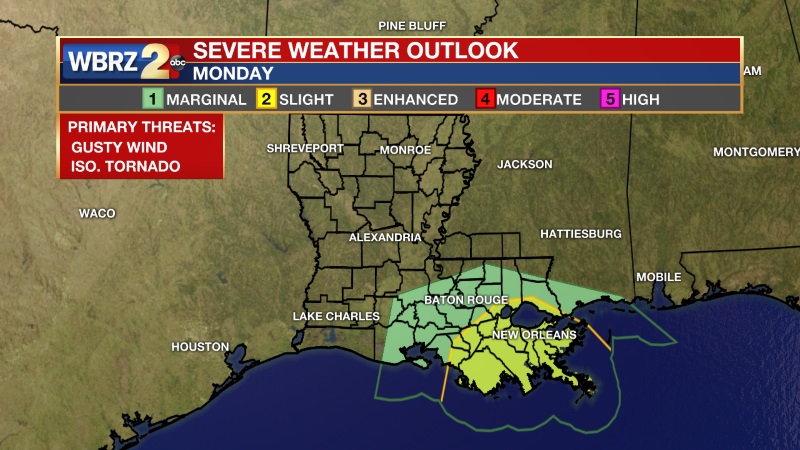 One more day of soaring heat to start the week. Monday temperatures peak in the mid 90s with high humidity leading to heat index values to range 100-110. Not quite at hot as Sunday, however dangerous enough to cause heat stress to anyone at any age if not taken with caution. Do not forget your outdoor pets and even sensitive plants as you make you way out for the day. Stay hydrated, drink plenty of fluids if you must be outdoors. Maybe consider indoor activities unless you are required otherwise. Monday afternoon, a front is expected to help kick off a few showers or isolated thunderstorms. Chance to see wet weather 30%.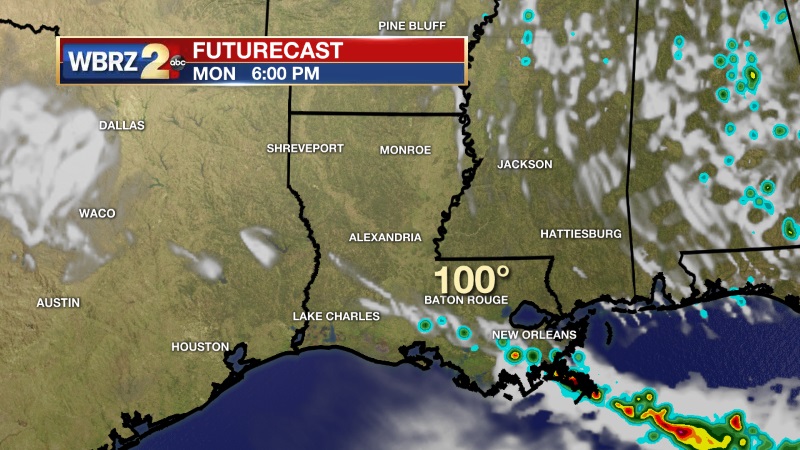 Tuesday, Forward...
Any temperature changes? By Tuesday it is expected to be hot, however temperatures recover closer to normal. Trends show radar activity with storms and scattered showers by much later in the week. Otherwise it will be humid with highs in the low 90's.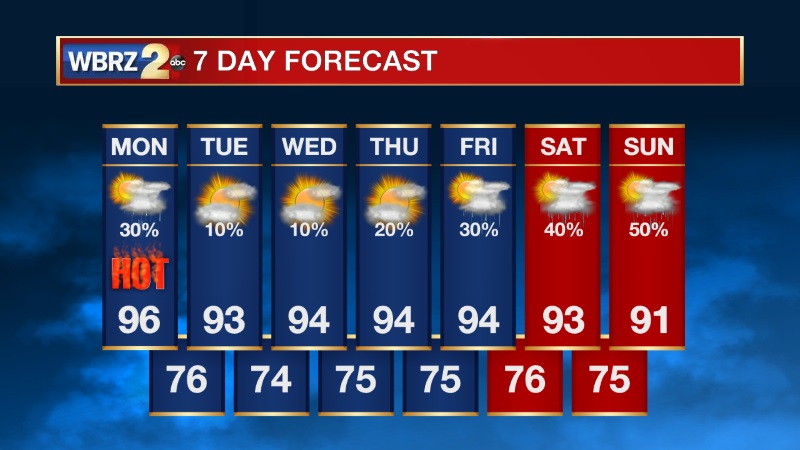 More News