Missing 2-year-old from Baton Rouge found dead in Mississippi; stepfather charged in her disappearance
BATON ROUGE - The body of toddler who was reported missing in Baton Rouge on Friday was found days later in a remote area of Mississippi.
Nevaeh Allen, 2, was found dead in the Logtown area of Hancock County on Sunday, the Baton Rouge Police Department confirmed Sunday.
The FBI, in conjunction with the Hancock County Sheriff's Office, shut down Logtown Road off Mississippi 604 in Pearlington on Sunday to search for the body of Navaeh, who was reportedly last seen in Baton Rouge neighborhood while in the care of her mother's live-in boyfriend, 30-year-old Phillip Gardner.
The girl's body was brought back to East Baton Rouge for an autopsy. The coroner's office said Monday that the girl's death was a homicide.
Detectives booked Gardner, described by family and police as the girl's stepfather, on charges of obstruction of justice and unlawful disposal of remains. More charges are possible pending the ongoing investigation.
Arrest records said Gardner claimed he found the girl lifeless and then dumped her body somewhere without alerting authorities. Sources said he later led police to the area were he left the toddler's remains.
Nevaeh was allegedly last seen alive when Gardner fell asleep while watching her around lunchtime Friday. She was not discovered as missing until her siblings arrived home from school around 4 p.m. Friday and the apartment door was open.
The toddler was first reported missing from her home, an apartment complex on La Belle Avenue, in the Belaire neighborhood of Baton Rouge. Police, the fire department, State Police and the FBI were involved in the three-day-long search.
Friday night, troopers issued a Level II Endangered Missing Child Advisory as police searched for Nevaeh Allen. The alert was canceled Sunday afternoon.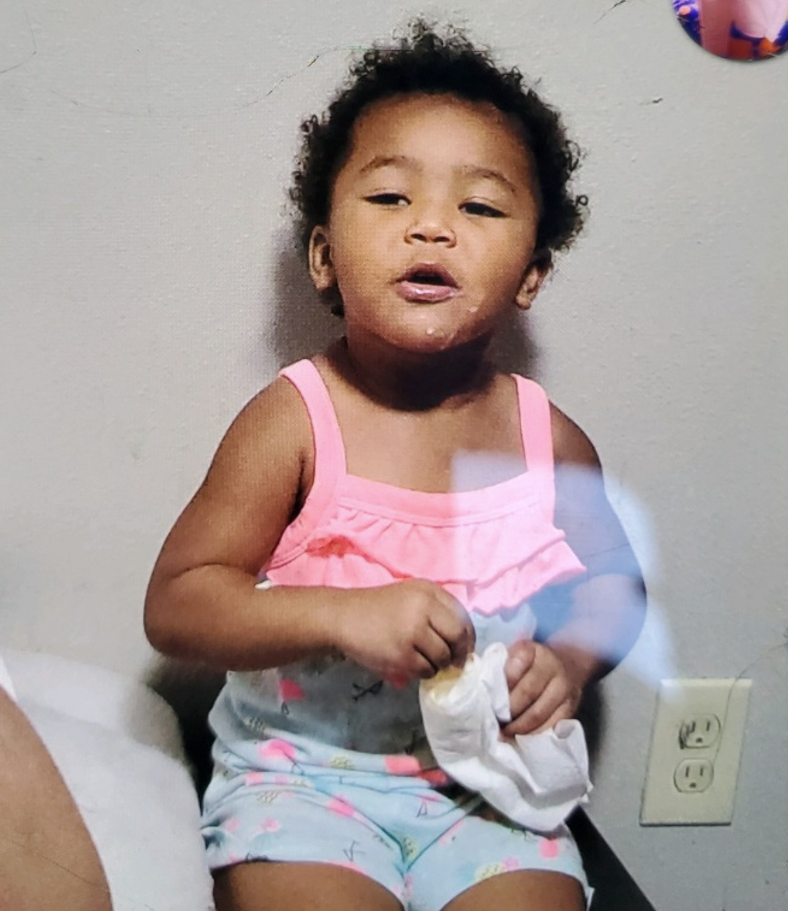 The child's mother, Lanaya Cardwell, said she left her children with Gardner on Friday.
In an interview with WBRZ, Phillip Gardner's mother, Kim Holmes, said, "I can't see my son hurting a child."
Both Gardner and the girl's mother were questioned by detectives over the weekend before the stepfather was ultimately charged Sunday.
"It should be the last two adults to see them kids, they need to be questioned," said Casey Amacker, the missing toddler's uncle.
Amacker doesn't believe his sister had anything to do with the toddler's disappearance but understands why she's being questioned.
"I think that [police] should take everybody, the two adults, and ask them the full questions because who can identify anything about her leaving this room right here and walking down these stairs. The story don't make no sense," Casey Amacker said.
More News