Aububon Zoo welcomes baby monkey following rare C-section delivery
NEW ORLEANS - The Audubon Zoo has welcomed a new member to their primate family: baby Calliope.
Animal births at the Audubon Zoo are typically left to nature, but this particular birth involved a rare occurrence of veterinary staff stepping in to deliver the baby howler monkey via Caesarean section.
Senior Veterinarian Dr. Robert MacLean successfully delivered the primate after the mother, Salsa, underwent prolonged labor.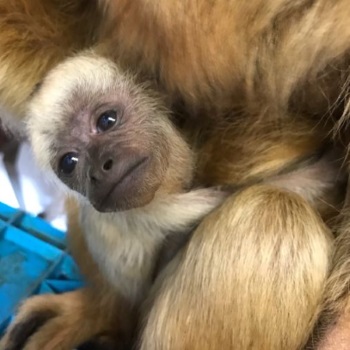 "In this case, we were able to diagnose a problem with Salsa's cervix, which had a prominent scar, likely from a previous birth,'' MacLean said. "We elected to do an emergency Caesarean, which went well.''
He also says risks when performing a C-section are considered low to moderate when the procedure is done in time.
Luckily, no issues arose with Salsa and baby Calliope. The zoo says both monkeys are happy and healthy.
More News