Ascension Sheriff says deputy to be 'counseled' after Facebook post
ASCENSION PARISH - Ascension Parish Sheriff Jeff Wiley says he plans to discipline one of his deputies after the officer shared a 'controversial' image on social media.
A photo sent to the sheriff's office and WBRZ shows the deputy sharing a photo concerning people who protest during the national anthem.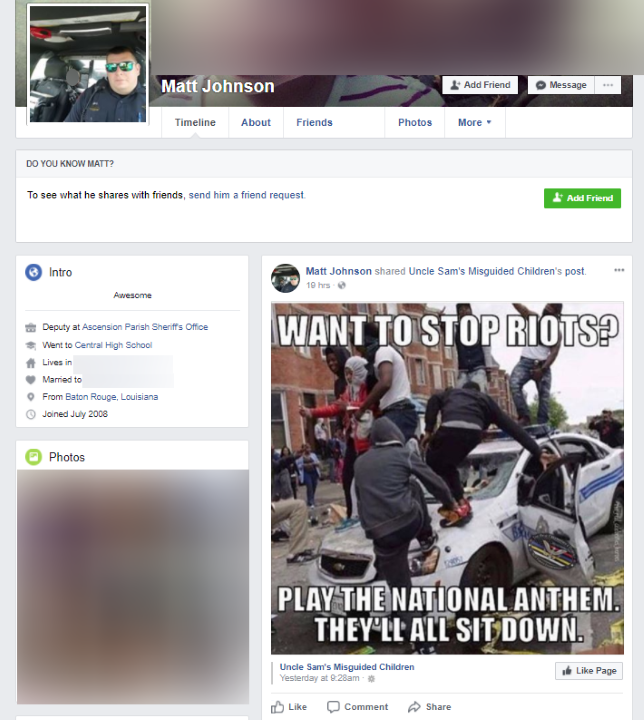 Wiley addressed the photo in an email Tuesday afternoon, noting that that it was the first time he had been made aware of the post. The sheriff says Deputy Matt Johnson will be "counseled" on the breach of policy.
"We do not condone, nor do we tolerate Facebook postings by employees that conflict with this department's core beliefs, nor do we condone or tolerate any postings by employees that are controversial in nature and use our departmental logos, uniforms, or any identification with APSO to disparage others."
The post has apparently been taken down at the time of the sheriff's statement.
More News