Fugitive arrested in Ascension Parish after taunting sheriff's office on Facebook
ASCENSION PARISH - A man wanted for skipping on child support payments was tracked down in Ascension Parish after he tried to taunt law enforcement on social media.
On Monday, the Vernon Parish Sheriff's Office announced the arrest of James Turner, a fugitive wanted on an outstanding bench warrant for failing to pay child support. The sheriff's office says Turner was apprehended in Ascension Parish Sunday after he spent some time evading authorities.
But Turner may have been able to evade deputies for a bit longer if he hadn't decided to make a bold post on the sheriff's office's Facebook page.
Before his arrest, Turner posted a review on the office's page, giving it one star out of five and asking "how long is it gonna take yall dumb ***** to find me?"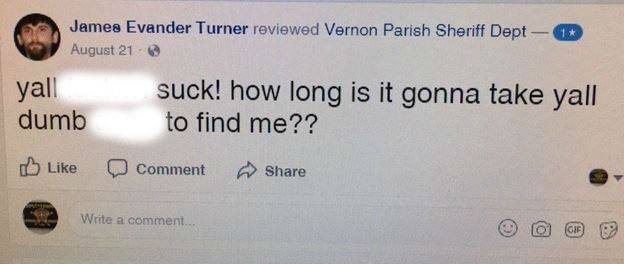 Turns out it wouldn't take much longer, especially after Turner also provided a photo of his location with the post.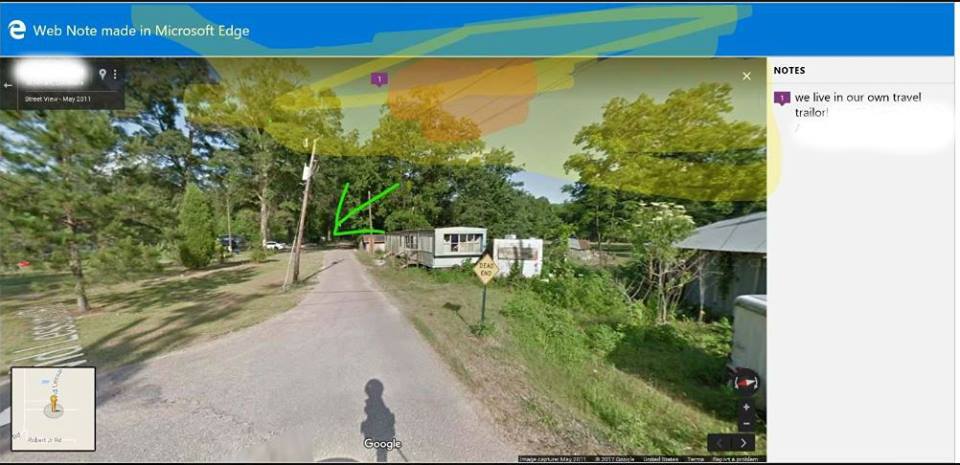 Turner's photo not only featured his address, but it also featured an arrow pointing at his home.
Law enforcement officers in Ascension Parish were able to locate Turner with ease and took him into custody. He was taken back to Vernon Parish to serve out his 90-day jail sentence.
The sheriff's office later took to social media to thank Turner for reminding them about his warrant.
More News