Women charged with prostitution after investigation into Livingston Parish massage parlors
DENHAM SPRINGS - Two women were arrested on prostitution charges Wednesday after an undercover investigation into multiple massage parlors in Livingston Parish.
The sheriff's office says Fu Zhaohua, 57, and Xu Haiying, 51, were arrested after deputies executed a search warrant at 'A & J Massage' in Denham Springs Wednesday. Both women, employees of the business, were charged with prostitution by massage.
The owner of the boutique right next door, Silt Southern Boutique, says she's not too surprised to hear about these charges.
"Older men are usually going in there for massages and they do stay open very late, which is very weird," said Jaclyn Waldron.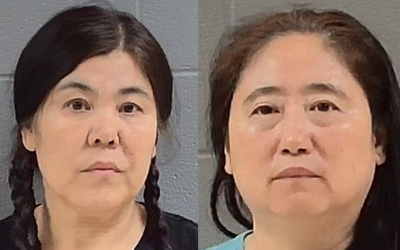 According to the sheriff's office, the arrests were spurred by an undercover investigation with state police.
Another Denham Springs parlor, 'Ocean Spa', is also under investigation, but no arrests have been made there at this time.
A cease-and desist-order has been placed at both businesses, and more arrests are pending.
More News