Will it get here?
It is a long, sweaty summer-long wait for that first taste of cooler temperatures. Reason for optimism spiked this week as computer forecast models came into good agreement that a reprieve from the heat is around the corner. Our team cautioned that the frontal passage was not a lock, and it still is not. Here is the latest forecast and the factors involved.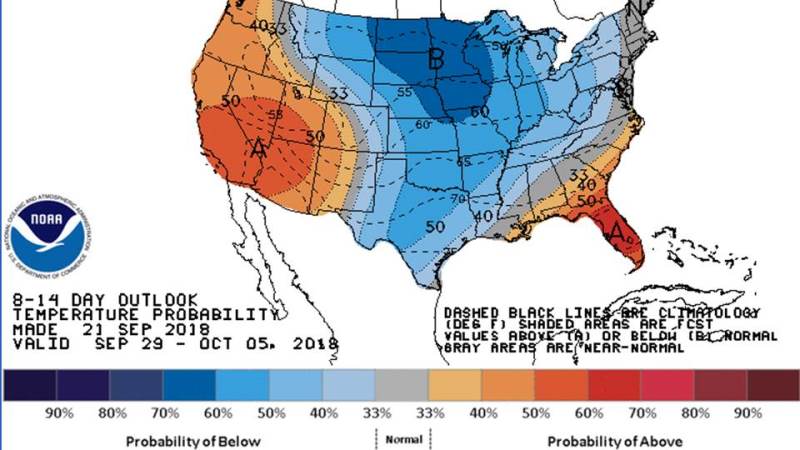 The Climate Prediction Center outlook is for near normal temperatures next weekend into early October. While average is not what cool weather fans want to hear, average is actually much cooler than the record warmth dropped in Baton Rouge during the third week of September. Averages for October 1 are a high of 85 and a low of 63.
An initial cold front is expected to work into the Mid-Mississippi River Valley by the middle of next week. This sluggish boundary will be a focus for more widespread showers and thunderstorms—especially north of our area, but slightly cooler air aloft will allow daytime heat to generate a good bit of action locally. The first front will slowly dissipate north of the Gulf Coast.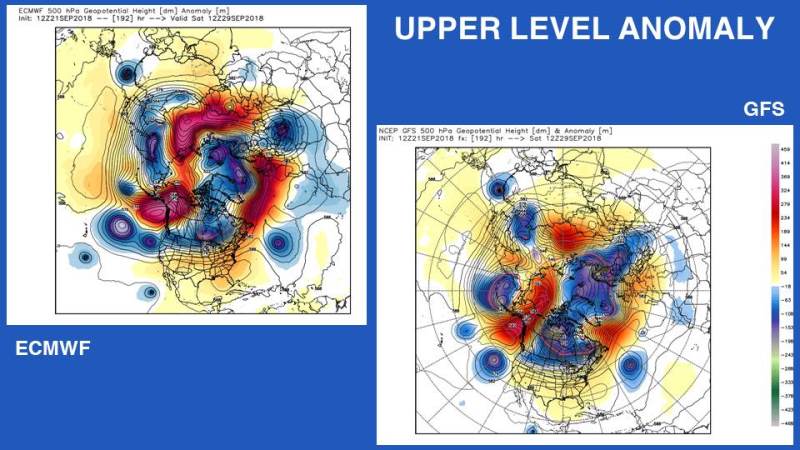 A second cold front will race behind the first arriving in north Louisiana by next Friday. Whether or not it gets through the region and into the Gulf of Mexico is still in question. A core of colder air will try to break free from the Arctic Circle. However, an upper level ridge pinched off over the southwest Atlantic Ocean may halt its southward progress along with warm ambient temperatures due to Gulf influences.
It appears possible that the second cold front may get just enough push to bring some low to mid 80s and mid to upper 60s to the central Gulf Coast. Again, those numbers are not earth shattering, rather normal for the time of year.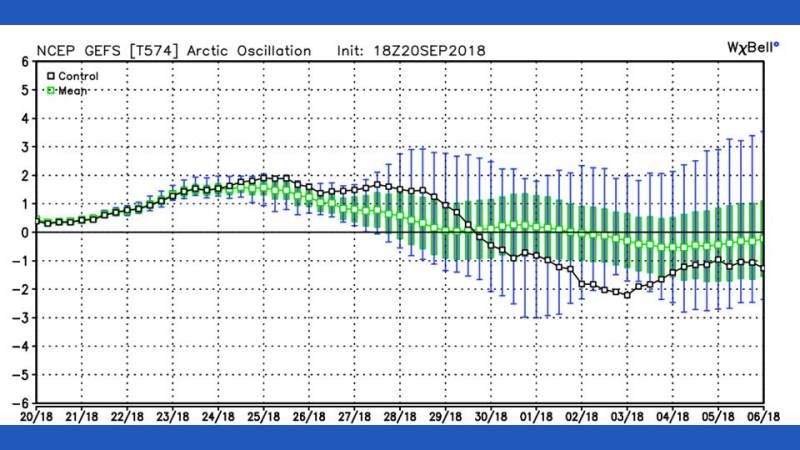 Even if this one does not break through, there should be more opportunities for cooler air during the first two weeks of October. Climate predicting computer forecast models agree that the Arctic Oscillation, or AO, will turn negative. Similar to El Niño in the Pacific, the AO is an index of air circulations over the Northern Hemisphere, which tracks the core of coldest air around the North Pole. A negative AO means cooler air will be able to dig farther south into North America.
After all, fall begins on Saturday at 8:54pm. While the Gulf Coast does not get to long sleeves and warm beverages as soon as our northern neighbors, cooler temperatures are inevitable over the coming weeks. Standby and stay tuned to the WBRZ Weather Team!
More News