Take precautions to avoid danger from the intense heat
***Possible Heat Advisory Monday***
A heat advisory is possible on Monday as intense sunshine drives the mercury into the middle 90s and produces a heat index that could top out near 105 degrees. Take precautions if you plan to be outdoors!
Prepare for hot and humid conditions once again tomorrow as the relentless hot temperatures usher in the stifling humidity, and in turn push the heat index to the triple digits. Take desperate measures and extreme precautions when spending extended hours in the intense sunshine. Drink plenty of liquids such as water, or an electrolyte replacement drink to remain hydrated. Remember that alcoholic drinks serve to dehydrate the body and act as a diuretic having the opposite effect to make your body release water in the cells. Wear loose fitting and light breathable clothing such as dry fit apparel and light colored shirts. Also, remember to check the elderly, pets and always check the back seat if you have small children. The heat is here to stay, but by taking a few preventative steps you can avoid potential danger from the unforgiving heat.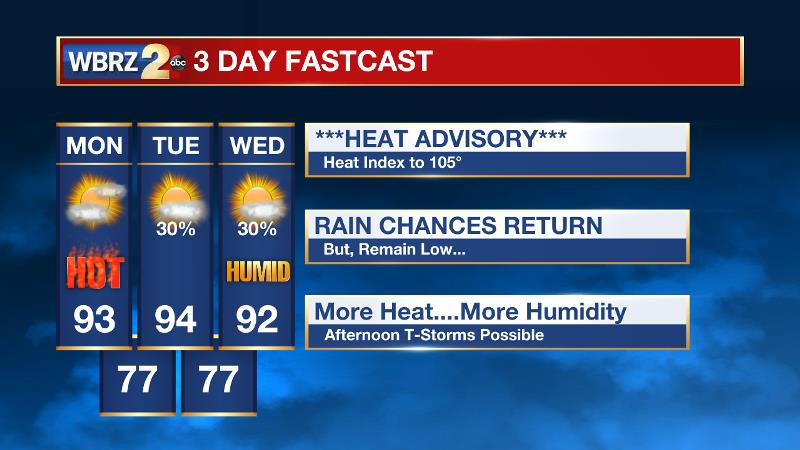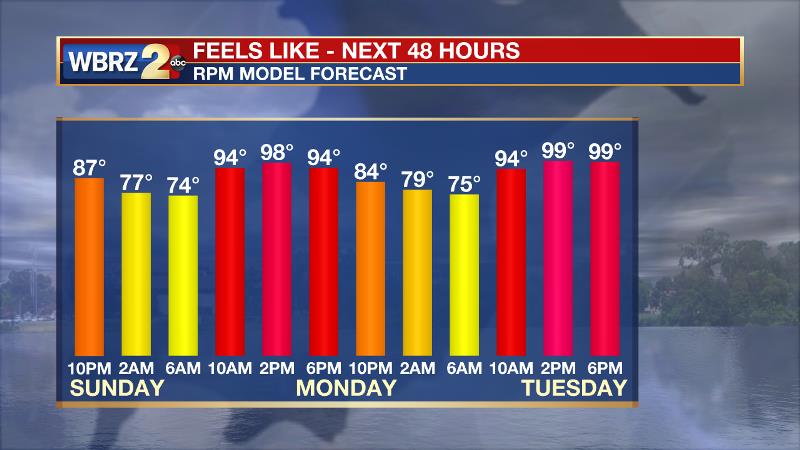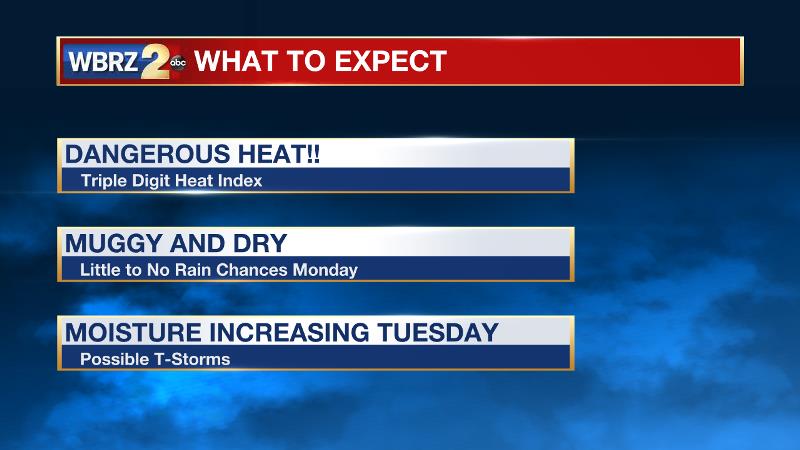 More News
Desktop News
Click to open Continuous News in a sidebar that updates in real-time.