Sunday Forecast: Today will be a total washout; watch out for flash flooding
A Flash Flood Watch has been put in place for most of the WBRZ viewing area.
THE FORECAST
Today & Tonight: A muggy and rainy start for today. Most people are waking up to showers but some have only seen cloudy conditions so far. There will be several rounds of rain throughout the day with 1-3" of rain possible. Areas north of I-10 should expect to see the greatest amount of rain. We are in a level 2 slight risk for seeing excessive rain, flash flooding for low-lying areas is our main concern for today. There is the potential to see gusty winds as the system approaches. Temperatures will peak in the upper-60s in the afternoon and stay muggy and warm overnight near 61°.
1 PM River Update: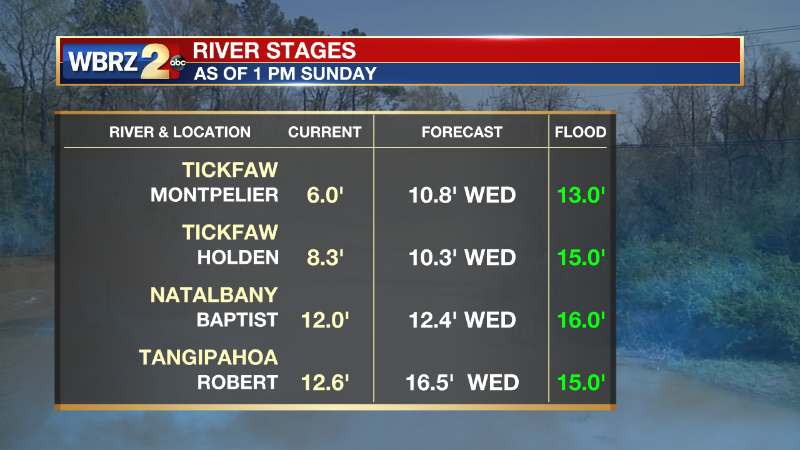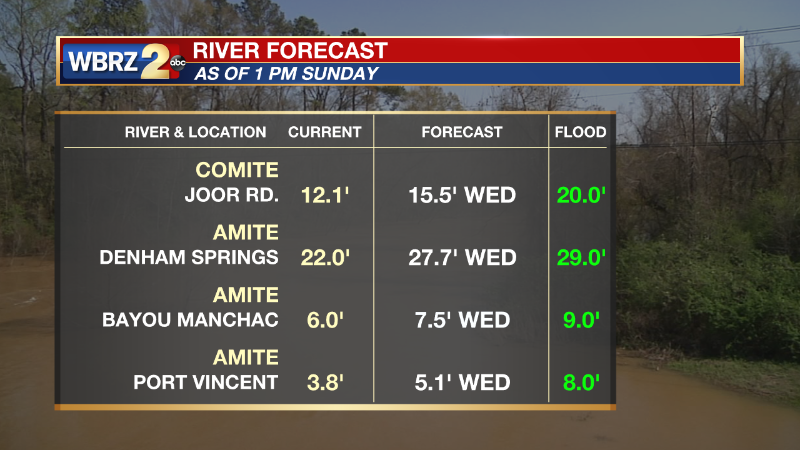 1 PM Rainfall Totals: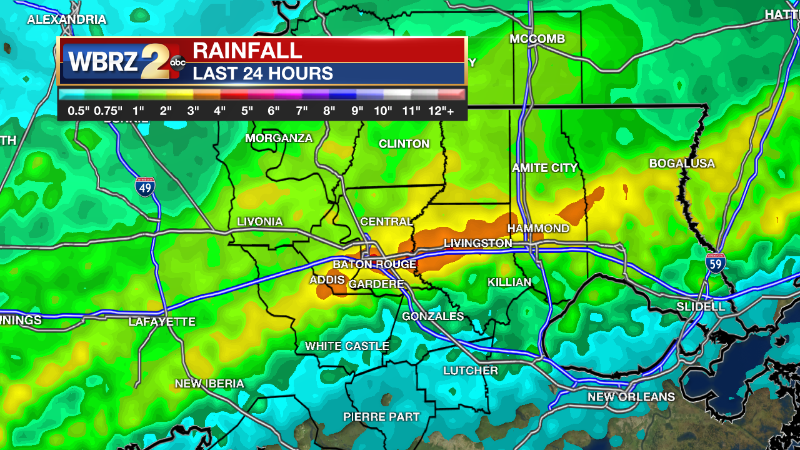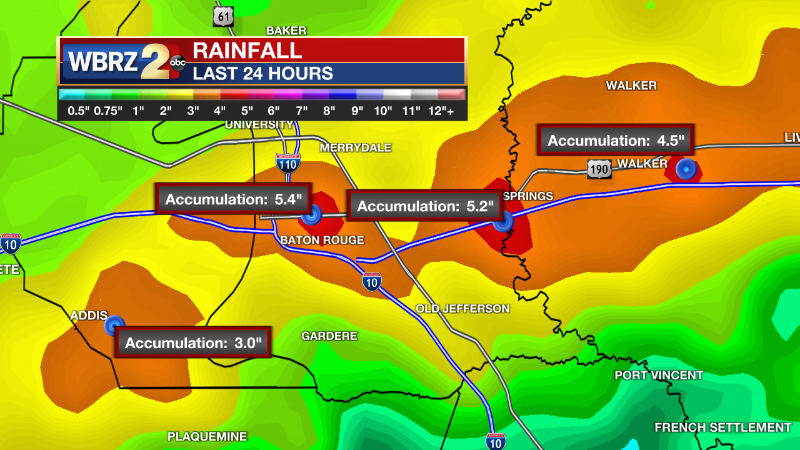 Up Next: The rainy, muggy pattern will continue into the start of the workweek. Monday and Tuesday will not be total washouts but there will be plenty of lingering moisture to help fuel some isolated showers in the afternoons. Temperatures will reach the low-70s in the afternoon hours and cool into the upper-50s overnight. There will be showers around the forecast but still plenty of dry time and sunshine in between the rain. By Wednesday, our next system will start to move through the area. Wednesday you can expect scattered showers during the afternoon. Into Thursday the next cold front will make its way through the Capital Area bringing more rain. Once the system finally moves out we will be much cooler and drier heading into your next weekend. Click here to see the 7-day forecast.
The Storm Station has you covered with hour-by-hour weather tracking is available for your location on the WBRZ WX App on your Apple or Android device. Follow WBRZ Weather on Facebook and Twitter for even more weather updates and unique weather insight from the whole team!
More News