Spanish Town set to parade 'rain or shine' Saturday
BATON ROUGE – The threat of showers and thunderstorms Saturday has not forced a change to this weekend's most popular local Mardi Gras parade.
In a message on Facebook Monday, organizers of the Spanish Town parade said floats are still scheduled to hit the streets at noon, though the start time may be altered "due to weather conditions." Though, organizers said, "The Spanish Town Parade plans to roll rain or shine this Saturday."
There is a 60% chance of rain Saturday. Click HERE for the 7-day forecast; CLICK HERE for today's weather blog from WBRZ Chief Meteorologist Dr. Josh Eachus.
See the full parade route below: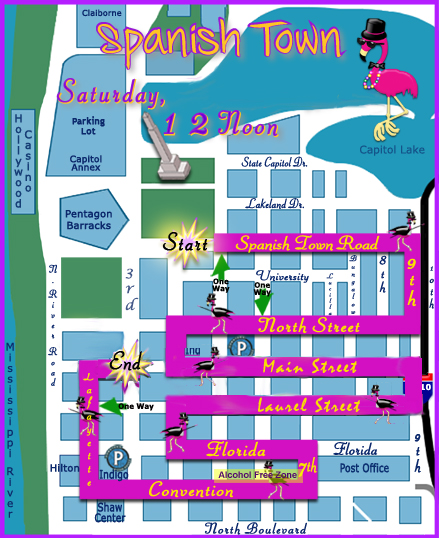 More News
Desktop News
Click to open Continuous News in a sidebar that updates in real-time.