Several hurt on parade route after float collapses in New Roads
NEW ROADS - Authorities say multiple people are hurt after a float collapsed onto riders on a parade route Tuesday.
The incident was reported around 12:30 Tuesday afternoon near the intersection of Olinde and Main Street. The accident happened at the time of Carnival Club of Pointe Coupee Mardi Gras Parade.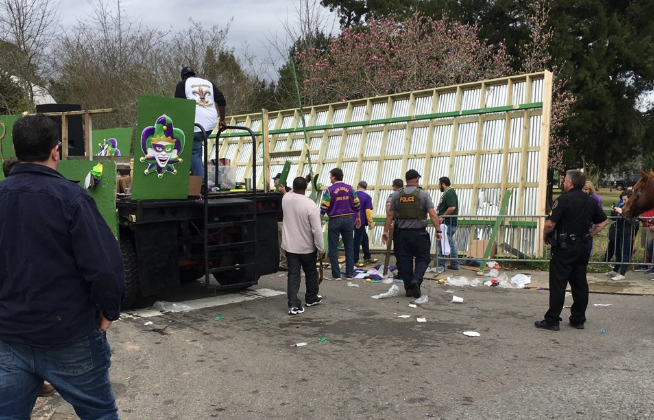 According to the New Roads Police Department, the float hit a phone line as it was making a turn, ripping away the top of the structure. Officers added that the float had too many riders on it at the time of the incident.
Nine people were taken to the hospital by Acadian Ambulance. The extent of those injuries are unknown.
Police also noted that someone became trapped inside a port-o-potty after the collapse.
The parade was halted for a time, but will resume shortly.
More News