Multiple Baton Rouge banks affected by apparent nationwide bomb hoax
BATON ROUGE - Two Baton Rouge banks were caught up in what appears to be a nationwide hoax involving threatening emails Thursday.
The threats were reported shortly after 1 o'clock Thursday at the Crestmark Bank at 726 Highlandia Drive and at the Campus Federal Credit Union at 6230 Perkins Road respectively. The East Baton Rouge Sheriff's Office and Baton Rouge Police Department each confirmed they were investigating the threats.
Reports suggest similar threats have been made in Alexandria, Metairie and numerous cities outside the state within a similar time frame. The emailed threats reportedly involve demands for bitcoin, a virtual currency.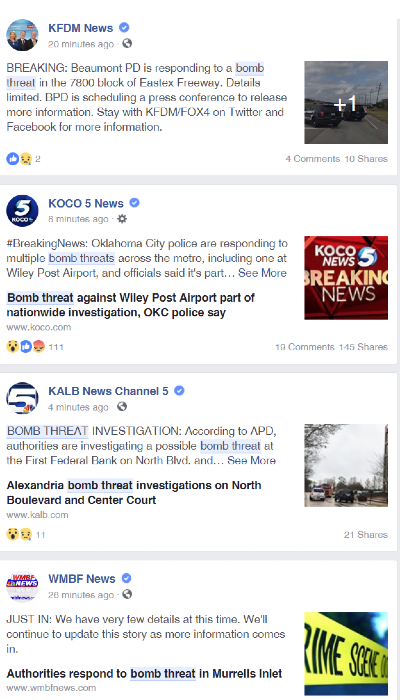 Several agencies in different cities have said the threats do not appear to be legitimate. Louisiana State Police say the threat level is "considered to be low" at this time.
The FBI New Orleans Field Office released the following statement Thursday afternoon.
"We are aware of the recent bomb threats made in cities around the country, and we remain in touch with our law enforcement partners to provide assistance. As always, we encourage the public to remain vigilant and to promptly report suspicious activities which could represent a threat to public safety."
More News