Man builds 14-foot-tall 'A Christmas Story' leg lamp in his front yard
DES MOINES, Iowa - Tom Gross built a 14-foot-tall "A Christmas Story" leg lamp in his front yard.
"Nothing says Christmas like the soft glow of electric sex," he jokingly told ABC News, quoting the movie.
The giant leg lamp is made from a pool pole, Christmas lights, wood, cardboard, a volleyball net, fabric and old curtains.
"It's all scrap stuff we had around the house," his wife, Tina Gross, told ABC News.
He originally built the leg lamp at their old house in Peoria, Illinois, which was situated along the interstate.
"I thought it'd be really cool if they could see if from the highway," said Tom Gross.
This is the second year the couple has had the leg lamp in their front yard after moving to Iowa.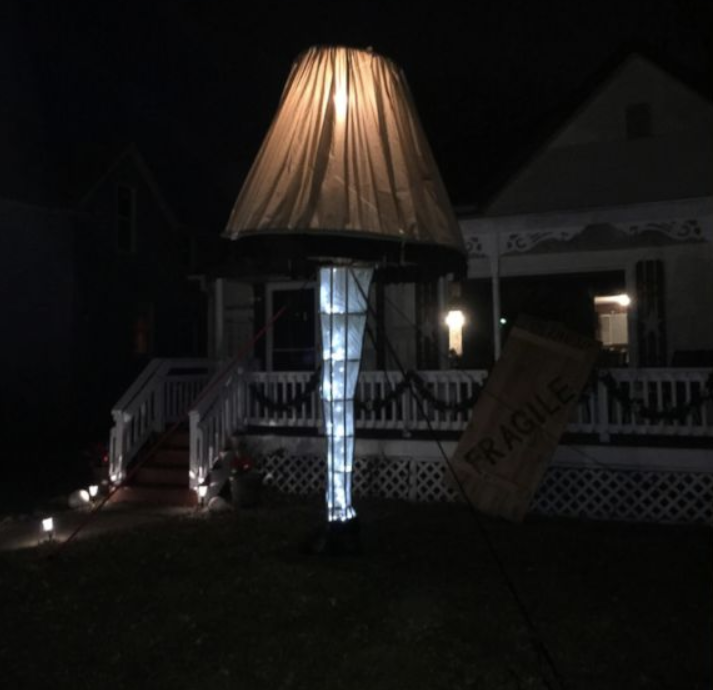 "This one is more durable," he said of perfecting his second version. "People either realize what it is and freak out, or don't know why I have a leg in my yard. If they get it, they throw the flashers on and get out of the car and have a picture taken with it. It is really awesome to see people enjoy it that much."
Tina Gross' favorite part of the giant decoration? Her husband's reaction.
"He gets so excited to put it up," she said.
They've had to replace the lamp shade portion two times this year due to the strong winds because it is fra-gee-leh.
"You don't want to spend a lot of time or money on it because the wind blows terribly here in Iowa," said Tom Gross.
More News