How to help Harvey victims
Southeastern Texas has been pummeled with unprecedented flooding this weekend after the arrival of Hurricane Harvey, leaving thousands of residents stranded and in need of help.
Here are some ways that you can assist victims of the storm:
Louisiana Cajun Navy
The Cajun Navy is in Texas actively helping in search and rescue efforts. To donate to their costs of fuel or their other expenses, click here.
Baton Rouge Area Foundation
The Baton Rouge Area Foundations asks Louisiana residents to help Texas flooding victims by contributing to a charitable fund of the Greater Houston Community Foundation.
Texas residents responded last year after Baton Rouge flooded, giving more than $167,000 to the Baton Rouge Area Foundation's flood relief fund, which raised more than $6 million from around the country. BRAF granted the money to nonprofits that were providing immediate relief on the ground.
Now it's Louisiana's turn to help our neighbors in Texas. Please donate to the Hurricane Harvey Relief Fund at http://ghcf.org/. Thank you.
Christ's Community Church of Denham Springs
Christ's Community Church of Denham Springs is accepting donations of blankets, towels, pillows and plastic bins.
Church at Addis
The Church at Addis has created a donation page on its website. Be sure to specify that your donation is going toward "Hurricane Harvey Relief."
You can find that link here.
Humane Society of Louisiana
You can help transport animals with the Humane Society of Louisiana or donate to cover food and transport costs in the link below.
https://donatenow.networkforgood.org/humanelaharvey
Cajun Navy
SFT is selling #CajunNavy shirts to raise funds for the Houston Food Bank. You can purchase one and see more designs here.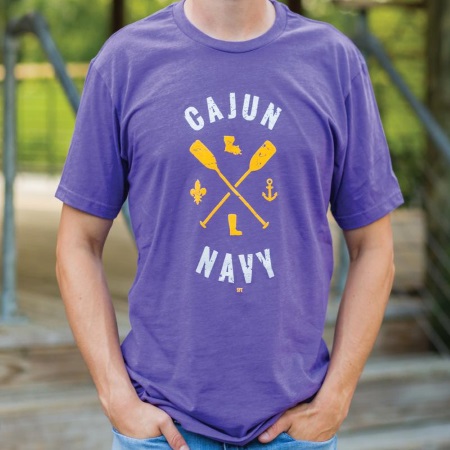 Dirty Coast
Apparel brand Dirty Coast is selling shirts that will raise funds for the Houston Food Bank.
"Our neighbors in Texas took many of us in when our entire city was displaced in 2005. We want to extend a helping hand at their time in need. We all should. Over the next few decades the coasts along the Gulf won't be the only places impacted by sea rise and dangerous storm surge," a post from the company said.
You can purchase a shirt here.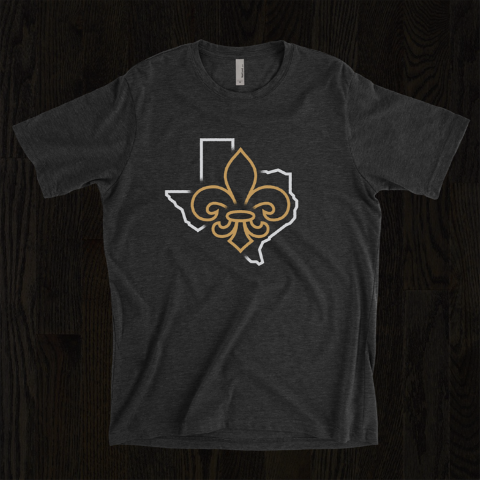 Habitat for Humanity of Greater Baton Rouge
The Habitat for Humanity of Greater Baton Rouge is collecting supplies to be sent to Texas.
Items can be purchased and taken to Broadmoor United Methodist or shipped to 10230 Mollylea Drive.
Houston Police Department
Anyone with a boat who can volunteer to help please call 713-881-3100 #HurricaneHarvey

— Houston Police (@houstonpolice) August 27, 2017
Samaritan's Purse International Relief
Samaritan's Purse mobilizes staff and equipment and enlists thousands of volunteers to provide emergency aid to victims of tornadoes, hurricanes, wildfires, floods, and other natural disasters in the United States. They often stay behind after our initial response to rebuild or restore houses for needy families.
You can donate to their flood relief efforts through the link below.
https://www.samaritanspurse.org/article/relief-units-rolling-texas-hurricane-harveys-punch/?utm_source=Ggl&utm_medium=cpc&utm_campaign=m_YGHH-B17V_HHSP
Salvation Army Emergency Disaster Services
Salvation Army Emergency Disaster Services is the disaster relief arm of the Protestantcharitable organization, and it is taking donations to help victims of Harvey.
Donors can call 1-800-SAL-ARMY to help.
Give relief to those affected by #HurricaneHarvey
• Call 1-800-SAL-ARMY
• Text "STORM" to 51555
• Donate online at https://t.co/Tr6pwCDM4n pic.twitter.com/KYkx87gOBU

— Salvation Army USA (@SalvationArmyUS) August 25, 2017
South Texas Blood and Tissue Center
The local blood center placed Hurricane Harvey on the splash page of its website prior to it making landfall, and is still seeking donations to help those affected by the storm.
Catholic Charities USA
Catholic Charities USA, a Catholic social service organization, is seeking donations to help those who have been affected by Harvey.
The group has set up a website devoted to Harvey relief, and explains that "long term recovery" is part of the group's approach to disasters like this one.
"Catholic Charities USA (CCUSA), the official domestic relief agency of the U.S. Catholic Church, needs your support to ensure the delivery of compassionate care and support to individuals affected by disasters. Our agencies provide essential support before, during and after disasters hit," the statement says. "In fact, long-term recovery is an integral part of Catholic Charities' holistic approach and we work tirelessly to ensure individuals can live their lives with the dignity we all deserve. This service is provided to the community regardless of religion, social or economic background."
Support our disaster relief efforts for #HurricaneHarvey & related floods. Text CCUSADISASTER to 71777 to donate. pic.twitter.com/mJFbsTC1BJ

— CatholicCharitiesUSA (@CCharitiesUSA) August 26, 2017
Austin Pets Alive!
Austin Pets Alive! is an animal shelter and no-kill pet advocacy group seeking assistance to help with pets, following the onset of the storm, and has created a page on its website specific to Hurricane Harvey-related needs.
"Austin Pets Alive! has been helping shelters in the direct line of Hurricane Harvey. We've been working with these shelters to transport as many pets as possible to APA! and as of Saturday morning, we've transported over 235 animals to our shelter," a statement on the website says. "Because of the incredible, humbling support we've received from the community thus far, we have been able to remove some items from our needs list completely."
Austin Pets Alive! is helping shelters in the direct line of #HurricaneHarvey. Please find out how you can help: https://t.co/h3iQOCwcOm pic.twitter.com/hlk72N7XbS

— Austin Pets Alive! (@austinpetsalive) August 24, 2017
Christ's Community Church
The accepting donations and supplies for Texas thoughout the week. The church plans to load a truck and drive it to Housing Saturday.
New Covenant Christian Center
Diocese of Baton Rouge
Monetary collections will be taken up in all of the churches in the Catholic Dioceses of Baton Rouge September 9-10.
Checks can be made out to the Diocese of Baton Rouge, Hurricane Harvey Relief Refund. They can be mailed to P.O. Box 2028, Baton Rouge, LA 70821-2028
Southern University
August 29 through September 5, donations of non-perishable food items, new clothing, personal hygiene products, infant care items (disposable diapers, formula, food), bottled water, and cleaning supplies, may be dropped off at the F.G. Clark Activity Center on the Southern University Campus in Baton Rouge, 8:30 a.m. – 4:30 p.m., Tuesday through Friday.
Donations also will be accepted this week at the following SU campuses:
Southern University at New Orleans (SUNO) All buildings, Park and Lake Campuses Time – 8 a.m. – 8 p.m. Wednesday - Friday
Southern University Shreveport (SUSLA) 3050 Martin Luther King Drive Tuesday - Friday 8 a.m. - 6 p.m. Saturday 10 a.m. - 3 p.m.
Southern University at Shreveport Metro Center 610 Texas Street Monday - Friday 8 a.m. - 6 p.m. Saturday 10 a.m. - 3 p.m.
Healing Place Church
SUPPLY DROP-OFF LOCATIONS:
Denham Springs
569 Florida Ave SW
Denham Springs, LA 70726
North Baton Rouge
4829 Winbourne Ave
Baton Rouge, LA 70805
Highland
19202 Highland Rd
Baton Rouge, LA 70809
St Francisville
7193 US-61
St Francisville, LA 70775
SUPPLY DROP OFF SCHEDULE:
Wed, Aug 30 - 2:00pm - 6:00pm
Thur, Aug 31 - 2:00pm - 6:00pm
Fri, Sept 1 - 2:00pm - 6:00pm
Sat, Sept 2 - 9:00am - 2:00pm
Sun, Sept 3 - Bring supplies to church
**Next week TBD**
LIST OF SUPPLIES NEEDED:
Diapers/Wipes
Bleach
Mops
Gloves/Masks
Water
Razor Knives
Toilet Paper
Hygiene items
Garbage bags
Flat Bar
Fans
New Covenant Christian Center
Jericho International Ministries and KCFIM will be collecting bottled water, cleaning supplies and toiletries to transport to Texas.
People can drop off items to the Baker location 6515 E.Myrtle Ave. Baker, La. 70714 between 10a.m and 6 p.m. Monday -Friday.
For more information contact them at 225-775-3127.
103.3 Classic Hits

From Thursday to Sunday items will be collected in the parking lot of the Denham Springs Walmart on Range Avenue. Non-perishable items can be dropped off from 8 a.m until 8 p.m. The items will be loaded onto an 18-wheeler and driven to Texas and distributed by the Cajun Navy.
More News