Funeral arrangements announced for adults, child who died in hunting accident
WILKINSON COUNTY - Three hunters - two adults and a child - went missing after a pontoon boat capsized near the Buffalo River area in Wilkinson County, Mississippi.
According to Police Chief Jessie Stewart of the Woodville Police Department, three bodies have been recovered: A man, his sister-in-law, and her son. A dog's body was also found.
Police have identified one of the victims as city employee Madeline Hemba. Family and friends have identified another victim on the boat at Darrin Vince. Vince was the brother of a Reserve Officer.
The child was identified as Joseph Hemba.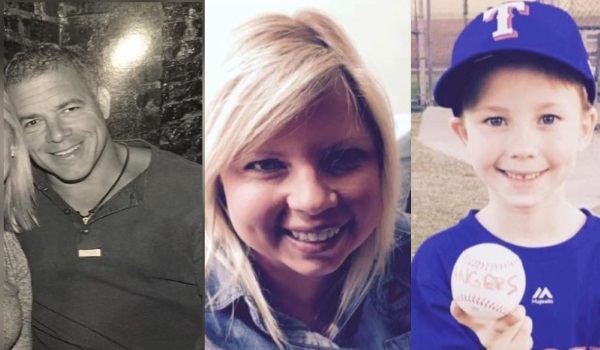 The group from West Feliciana Parish went missing early Sunday morning. Authorities called them experienced hunters.
According to the Wilkinson County Sheriff's Office, around 6:30 a.m., a group of four hunters were using two boats: a fishing boat and a pontoon boat. The pontoon boat was being utilized as a duck blind.
Authorities say that when the hunters were moving from the fishing boat to the pontoon boat, the pontoon boat capsized. One of the hunters was able to escape and make it to shore, but three remained trapped in the water, including the child. The water was approximately 7 feet deep and roughly 49 degrees.
The Wilkinson County Sheriff's Office led a search and recovery, and crews from Louisiana assisted local law enforcement. The Zachary Fire Department, Woodville Police and Fire, Mississippi Wildlife and Fisheries, West Feliciana Sheriff's Office, and the East Side dive team also assisted in the search and recovery.
Funeral services for each of the three will be Friday. Visitation will be from 10 a.m. to 2 p.m. at Zachary First Baptist Church with the funeral following visitation. Burial will be at Star Hill Cemetery in St. Francisville.
More News