Dandelions Reveal New Form of Natural Flight
Dandelions seeds have always been a joy for children to blow and watch the seeds dance through the air. This dance has long puzzled scientists, until now. Researchers at the University of Edinburgh have been studying what allows these seeds to travel so far, sometimes up to several miles! They have found that it all has to do with the structure of the see and wind flow around it.
Dandelion seeds have filaments that extend out from a central stalk, and it is from this shape that makes flight possible. Normally in nature, the gift of flight is a common "wing-like" shape, but the dandelion is in a class of its own. Instead, the dandelion seed shape is like a parachute, with spokes extending outward to encompass only 8% of space. This percentage is very specific, and prior research has determined that dandelion seeds always have between 90 and 110 bristles. These bristles don't necessarily give the seed the gift of flight, but it's this "scary consistency" that alters the air around it to aid in lifting.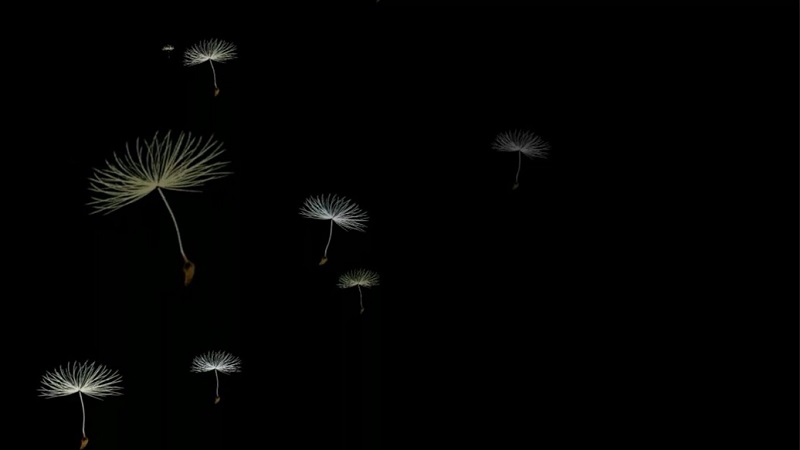 Image: Structure of the Dandelion's seeds.
The research team at the University of Edinburgh was able to visualize the airflow around the seed by placing them in a vertical wind tunnel, and used a laser in order to illuminate particles around the seed. It was only then that they saw a vortex floating above the seed. The open space between the bristles was the key to the stability of these detached vortices. These vortices allowed to difference in pressure between the air moving through the bristles and the air moving around the seed to create a vortex ring just above the seed. This separated vortex ring keeps the seeds flight incredibly stable, and up to four times more efficient than that of a conventional parachute. The pressure difference also greatly enhances the drag that slows the seeds descent to the ground.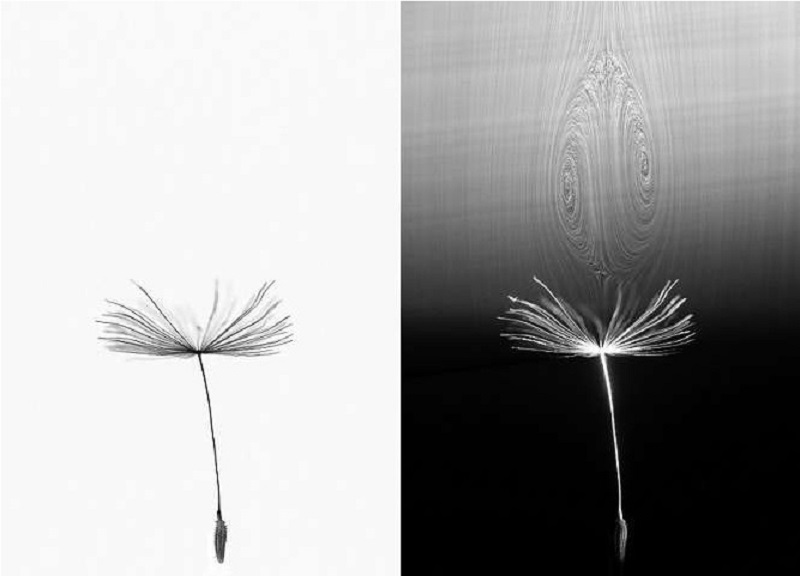 Image: The seed on the right shows the separated vortex ring above the seed's bristles that help extend travel.
Image Credit: Cathal Cummins. University of Edinburgh.
This finding does not mean that helicopters will change its look from rotor to a stable dandelion-like parachute, but there are much more applications that are possible from this finding. Most notably, small scale drones could be powered by little or no energy consumption. Air and water incur similar scientific properties, so various low-to-no energy marine applications are also possible. The limits are exceedingly endless, but with everything, you must start small.
More News