BR paramedics wave down driver who didn't realize his SUV was on fire
BATON ROUGE - EMS came to the aid of a man who was driving through Baton Rouge completely oblivious to the fact that his vehicle had caught fire.
Paramedics spotted the unusual sight on Summa Avenue, just down the road from Baton Rouge General Medical Center, Wednesday afternoon. They said they could see flames spewing from a passing SUV, but the driver appeared unaware.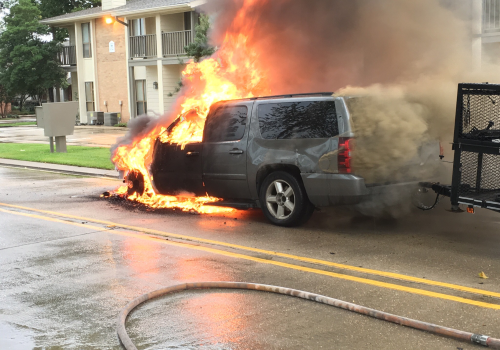 The ambulance waved the man down and got him to pull over along the roadway. The driver, Dorin Fontenett, said he got whiff of an unusual smell while driving but had no idea what was happening under the hood.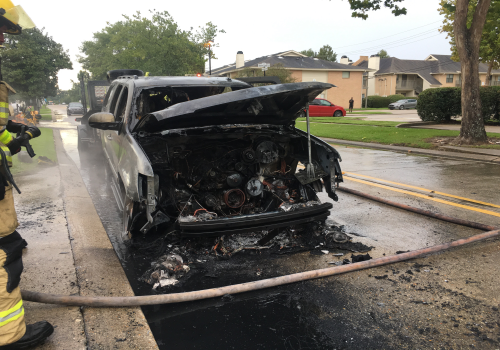 Within minutes, the entire front end of the vehicle was engulfed in flames. Luckily, Fontenett was able to get out unharmed.
"I'm just grateful it didn't explode while I was driving," Fontenett said. "I'm grateful, I'm blessed, highly favored... Thank God."
Baton Rouge firefighters were called to the scene to extinguish the flames and help clear the smoldering remains.
More News