All lanes open after overturned 18-wheeler shuts down I-10 West for over 14 hours
UPDATE: Both East and West lanes of 1-10 near Henderson now open after near 15 hour closure.
HENDERSON - Crews are on the scene of a major crash on I-10 West in Henderson.
A crash involving an overturned 18-wheeler was reported before 8 a.m. According to the Henderson Police Department, the driver was coming off the Atchafalaya Basin Bridge and hit a dip in the road. The dip caused the truck's load to shift. At that point, the driver lost control and crashed.
Authorities say the driver sustained minor injuries and was transported to an area hospital.
State police say the truck was carrying hazardous material at the time of the crash. The chemicals were identified as Ethylene dichloride and 1,1,2-trichloroethane, both flammable liquids.
Police have closed I-10 at the scene. Taffic will be diverted to US 190, with westbound lanes being closed at LA 415 and eastbound closed at I-49.
As emergency crews work to clear the crash scene, #I10 westbound remains closed at LA 415 near #BatonRouge. I-10 eastbound is now closed at #I49, & eastbound traffic is being diverted to US 190 eastbound via I-49 north. pic.twitter.com/X0OBYuABLb

— LA State Police (@LAStatePolice) August 17, 2018
State officials sent a traffic alert to mobile phones of customers along the I-10 corridor around nine o'clock. If a customer did not receive the message and believe they should have, the customer should call their provider.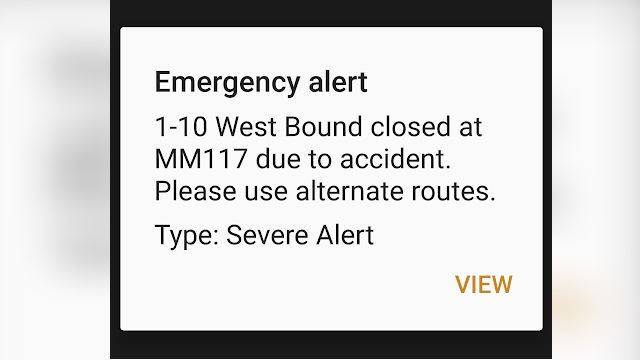 I-10 in Henderson (to Lafayette) will be shut down for HOURS, HAZ MAT situation & flipped 18-wheeler. Take 190. pic.twitter.com/oKCsykMiGV

— Ashley Frugé WBRZ (@ashleywbrz) August 17, 2018
More News