Wisconsin man drives himself to hospital after shooting nail into his chest
GREEN BAY, Wi. - A Wisconsin man is going viral after a nail pierced his chest while building a fireplace.
According to ABC News, Doug Bergeson accidentally fired a three-and-a-half inch nail into his chest. Initially, he brushed it off.
"It just felt like it kind of stung me," Bergeson said.
However, when he saw the nail moving with his heart, he thought it was time to end his work day. But Bergeson didn't call 911. Instead, he drove 12 miles to a hospital.
"I felt fine, other than having a little too much iron in my diet," he said.
The medical center's staff then rushed him to open-heart surgery.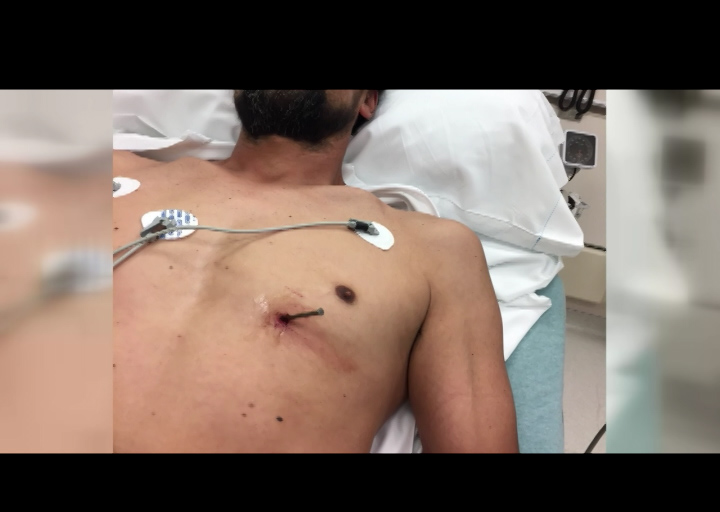 Bergeson did not have damage to his heart and walked away with a scar and a wild story.
More News