Emotional vigil held for 20-year-old shot to death in Baton Rouge
UPDATE: Police have charged two teenagers in the death of Charles Bowah.
Click HERE to see the latest information.
*****
BATON ROUGE - A Tuesday night vigil for a man said to have been a positive influence in his community became an indictment against violence in the Capital City.
Police say 20-year-old Charles Bowah was found dead around 11:20 a.m. Monday in the 800 block Eddie Robinson Sr. Drive. Detectives believe Bowah was shot about a block away before he made his way to the backyard of a home.
His death has been deemed a homicide and is still under investigation.
"To see every day that we're losing young kids is horrible," said Tara High cheer coach Hannah Wright.
Friends and family say Bowah was a positive influence in the community and began working with local children last year.
Phil Bode, the director of Allstar Wrestling, says Bowah started coming around five years ago and went to a state tournament with Tara High School. Bowah then began volunteering his time to mentor kids last December before he joined the National Guard. Bode says Bowah mostly worked with kids from St. Michael's and McKinley High.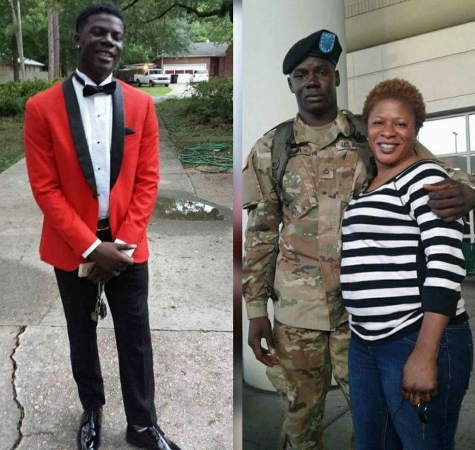 Dozens attended the vigil Tuesday night at the Allstar Wrestling Club.
The case remains under investigation. Anyone with information is asked to contact the Violent Crimes Unit at (225) 389-4869.
More News