Officers wrangle loose pig in Denham Springs
DENHAM SPRINGS - Officers escorted an arrestee from the Denham Springs Police Department Tuesday morning. She wasn't the typical inmate.
Her name is Rosie, and she's a 65-pound pig.
Officer Benjamin Payne thought he would be able to handle Rosie easily when police got the call about a pig wearing a harness roaming in yard where she didn't belong. Payne said he works well with animals, but got a surprise when he arrived at the scene.
"I figured it was just going to be somebody's pet miniature pig, so I didn't think it would be a big deal," Payne said.
After further examination, Payne changed his mind.
"This is going be a little more challenging than what I thought," Payne said. "I had to jump on top of it and I was wrestling the pig until I could get it leashed."
A man who claimed Rosie wouldn't give his name, but allowed her to ride home in the front seat of a Lexus convertible. He did talk to a reporter to make one thing completely clear.
"This my wife's pig," he said.
Rosie's owner says she made it back home safe and sound Tuesday night, where she had a much-needed rest.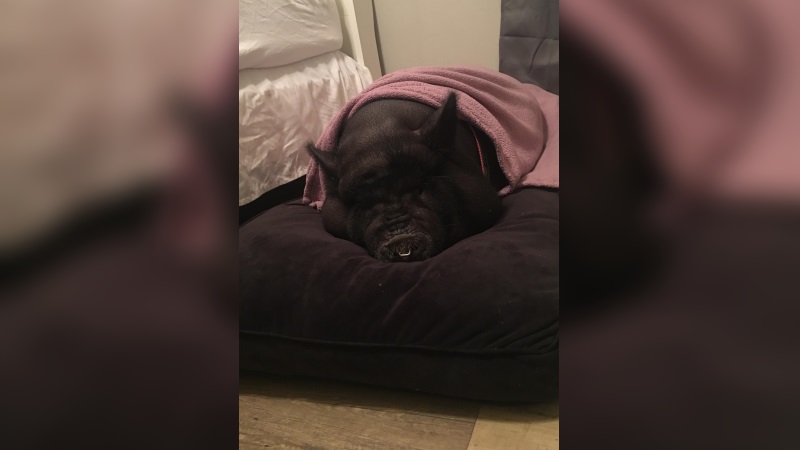 More News