LSU women's hoops advance to first Final Four since 2008 with 54-42 win over Miami in Elite Eight
GREENVILLE, S.C. - For the first time since 2008, LSU women's basketball is heading to the Final Four after beating 9-seed Miami 54-42 in the Elite Eight. It is the program's 6th final appearance overall.
It wasn't necessarily a stellar offensive performance from either team, LSU shooting 30.2% from the field, Miami registering just 31.6%.
LSU (32-2) returns to the Women's Final Four for the first time since making five-straight appearances from 2004-08. The Tigers will face the winner of Sunday's nightcap in Greenville between No. 1 seed Virginia Tech and No. 2 seed Ohio State.
Head Coach Kim Mulkey, a three-time national championship coach at Baylor (2005, 2012, 2019), advanced to the Women's Final Four for a fifth time in her 23-year career as a head coach.
Friday's national semifinal will tip-off at either 6 or 8:30 p.m. CT from American Airlines Center in Dallas, Texas.
The first 12 minutes of the contest was a struggle offensively for both squads, which combined for 8-of-39 shooting in a 10-10 game. Morris scored the only field goals of the opening quarter for LSU and led her team with six points.
Reese, LSU's single-season record holder for free throws made and attempted, made 7-of-10 from the charity stripe midway through the second quarter to give LSU an 18-14 advantage.
After Miami tied the game at 18-18, consecutive baskets by LSU freshman forward Sa'Myah Smith and a fast-break layup by Morris forced a Miami timeout trailing 24-18 with 1:55 left in the half.
Led by Morris' 10 points and an 8-0 margin at the free-throw line, the Tigers maintained the six-point advantage at halftime, 26-20. Miami guard Jasmyne Roberts nearly doubled her season average with 16 of the Hurricanes' 20 points on 8-of-10 shooting before halftime, as her teammates were 2-of-18 from the field.
After an 0-for-9 start, Reese's first field goal of the contest came less than a minute into the second half and gave LSU a 28-22 lead. Her second came about four minutes later and pushed the lead to 32-23, as Miami was held without a bucket for more than five minutes. Without a field goal in the final 4:36 of the quarter, LSU was able to extend its advantage at the line and led 38-27 with 10 minutes to play.
LSU continued to crush Miami on the defensive end of the court, as the Hurricanes missed nine-straight from the field and trailed 43-27 following Poole's three pointer with 7:18 to play. The three was the first of the game for either team.
With a quick 8-0 run, quickly narrowed the deficit to 43-35 with 4:24 left in the fourth quarter. Reese picked up her fourth foul in a collision with Miami's Lashae Dwyer with 3:58 to play, sending Dwyer out of the game with an injury. Morris then broke the Tigers' four-minute scoring drought with a layup, Reese added a short jumper off an in-bounds pass, and LaDazhia Williams broke away for a fast-break layup to give LSU an insurmountable lead with 1:41 to play.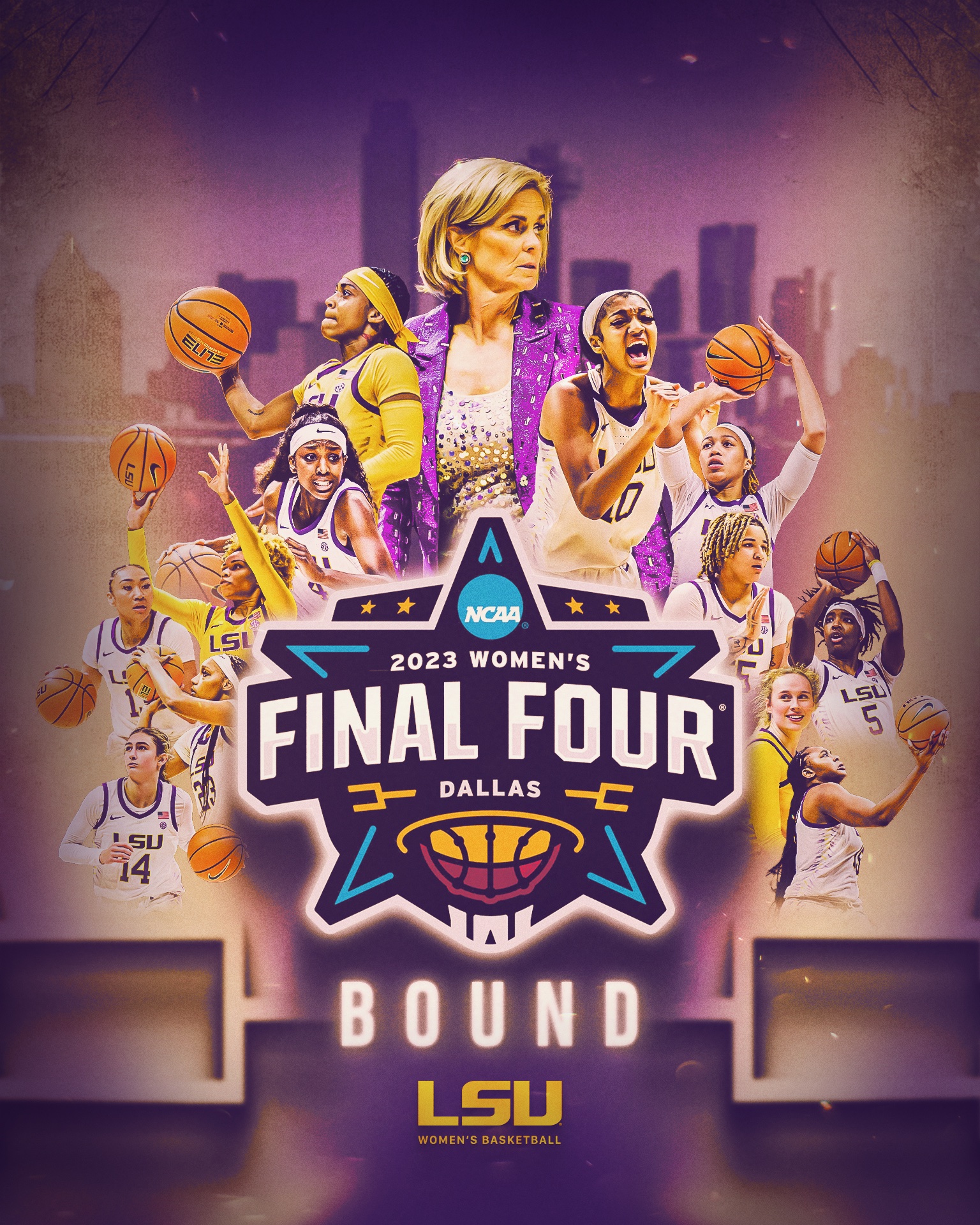 More News