Baker schools experiencing transportation delays Friday morning due to payroll dispute with bus drivers
BAKER - Many Baker school students were left stranded at the bus stop this morning after seven of eight total bus drivers did not show up to work in protest of a payroll dispute.
According to the drivers, there was an error with the school system's payroll that overpaid the drivers by thousands of dollars over the last year. Drivers tell WBRZ the school system unexpectedly cut their monthly pay by about $750 to correct the error.
One school bus driver told WBRZ they make as little as $15,000 to $18,000 per year. Amid a shortage of drivers, they have been picking up extra routes for years with nothing to show for their hard work.
"I work hard, I come to work every day. I run extra routes, for three years we've been understaffed. Since I've been here. I don't fight, I don't fuss, I get on my bus. I pick up everybody's kids. Everybody around here knows me. I don't have a problem doing it, but I'm not paid for what I'm worth," said Keemichael Camino, a bus driver for Baker schools.
The drivers who were protesting say they were not informed of the pay cut until Thursday when they received their checks, leaving them with little time to plan around it.
"They say that it had been going on for a year and it was a glitch in the system. I just feel like they should have informed us before yesterday when we received our paycheck," said Baker bus driver Cindy Hamilton.
According to school officials, students at Baker High School will be excused for being tardy today. They asked parents to drive their students to school if at all possible.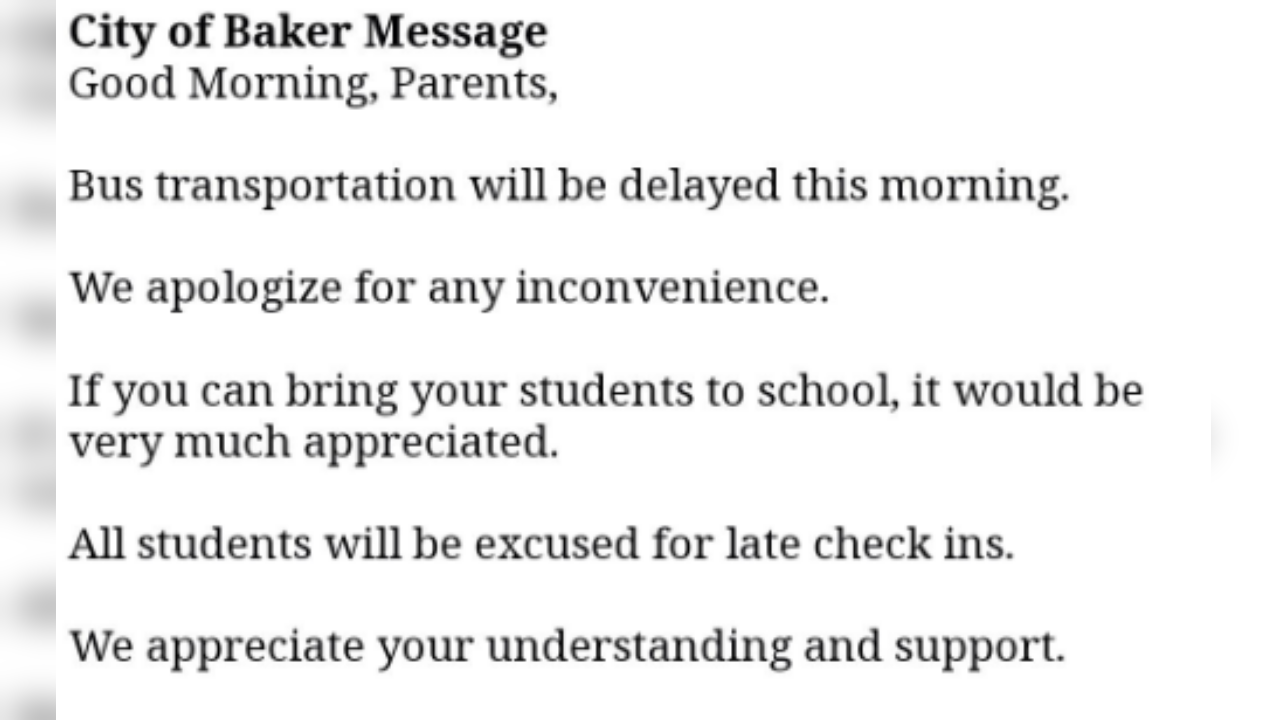 The bus drivers alleged unqualified employees are behind the wheel of some buses to make up for the lack of drivers.
"At least two people from the office drive school buses here that's not trained, certified. They do not hold a CDL with school bus endorsement," said Shaderick Emery, a bus driver.
WBRZ has reached out to Baker school board officials and the superintendent for comment, but have not heard back as of Friday evening.
This is a developing story.
More News