April Was the Nation's Coldest In Over 20 Years
Conditions have been dry and pleasant across Southeastern Louisiana and Southwest Mississippi, even as we move into May. This has a lot of people wondering, "What happened to spring?" or anticipating a quick onslaught of heat any day now. Consistent flow of Arctic air has pushed south across the eastern two-thirds of the nation over the last couple month. Record cold temperatures and even lingering snowfall has delayed the warm-up for the majority of the nation heading into the beginning of summer.
NOAA's National Centers for Environmental Information reports that the average April temperatures across the contiguous United States was 48.9°F, which is 2.2°F below average. This makes this past April the 13th coldest in the last 124 years, and the coldest April since 1997. The record frigid temperatures spanned across most of the nation, except for the southwest which was actually warmer than average.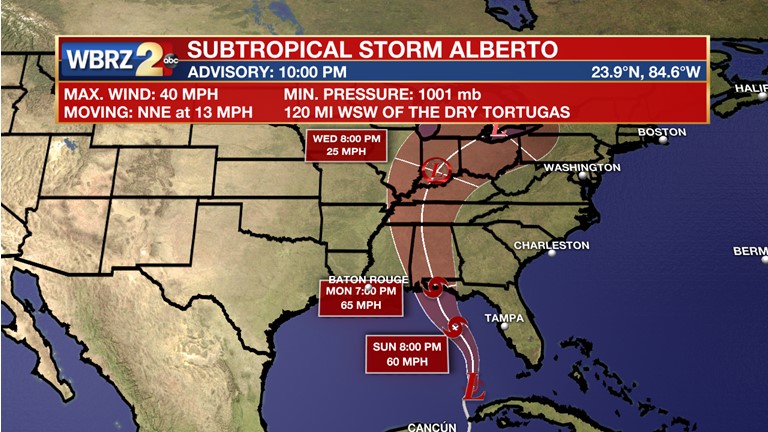 In Baton Rouge, temperatures have been below average 7 days more than above average.
The country was also a little drier than average, about 0.11 inches below average in terms of rainfall. The driest parts of the nation were located in the southwest and the mid-Mississippi Valley, but record rainfall amounts for the month were experienced in the Pacific Northwest.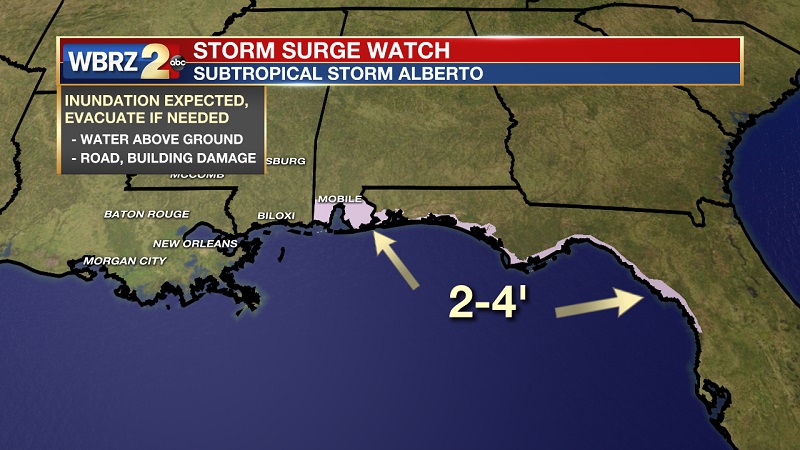 Baton Rouge has experienced a dry spell to end April, but the rainfall early in the month kept us with a .99" surplus.
This lack of moisture sparked an early start to the wildfire season this year, as Arizona saw the Tinder Fire which burned over 12,600 acres. Fires were also experienced in the plains region, where Oklahoma had a series of grass fires burned more than 340,000 acres. The Climate Prediction Center of the National Weather Service is expecting Louisiana and Mississippi to be 50-60% Chance of experiencing above normal temperatures through the next three months of May, June, and July.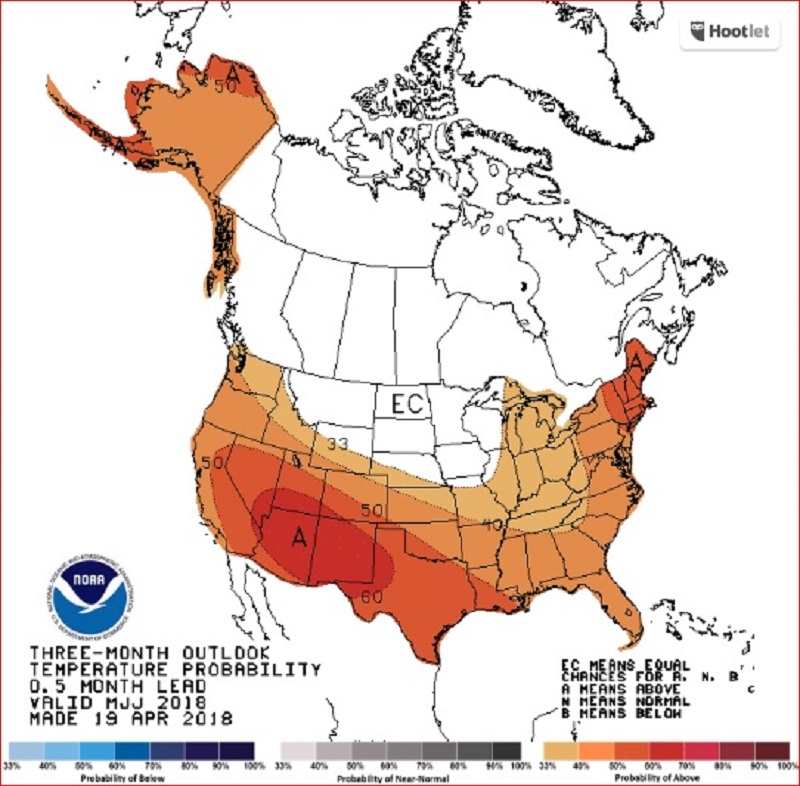 The three month outlook from the Climate Prediction Center, indicating a strong probability of above normal temperatures heading into summer.
Temperatures have bounced back to above average across Louisiana and Mississippi in recent weeks. So far in May, we have seen above average high temperatures all but one day. Humidity and moisture should also be increasing as we proceed through May, which will open the door to some pop up summertime thunderstorms as we continue into the main summer months.
May temperatures in Baton Rouge have stayed above average for all but one day.
More News