13-year-old boy, man injured after tree falls on house
BATON ROUGE - Two people were transported to an area hospital after a tree fell on their house.
The incident was reported before 6 a.m. in the 3400 block of Madison Ave. Sources say a 13-year-old boy and a 20-year-old male suffered minor injuries.
Authorities say when the tree fell, the boy was pinned between his bed and the tree for 30 to 45 minutes.
A relative, who was also in the room at the time, quickly stepped in to help the boy.
"I got from under it, but my little cousin he got stuck under it. The first thing I thought of is try and get him from under there," said Dequincey Cork.
While waiting for emergency crews to arrive, Cork helped remove debris and limbs to help the boy breathe before help arrived.
Cork said, "he was saying he couldn't breathe and I was trying to move stuff from off his head, so he could breathe."
"I cut myself on alot of boards. I was just worried about him. That's the only person I was worried about," he finished.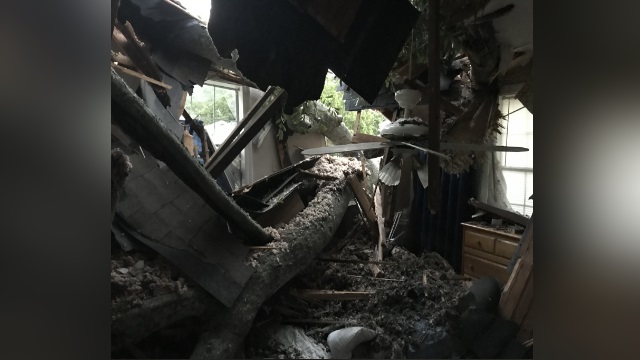 The family has set up a GoFundMe to help cover expenses while they are displaced.
More News