Wednesday 4-18 morning weather
Related Story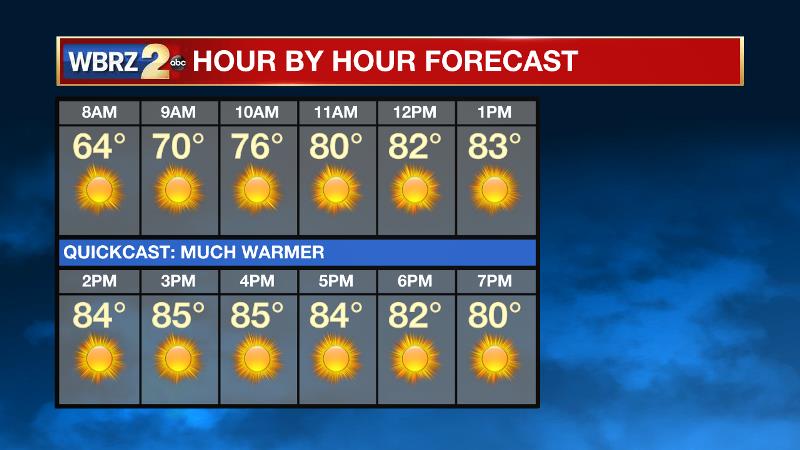 Even with a weak cold front moving through the region, a couple more weather gems are in store to round out your week. We will need to keep an eye on outdoor plans for the second half of the weekend.
THE FORECAST:
Today and Tonight: Wednesday will bring similar temperatures to Tuesday with highs making it into the low 80s. Winds will be southerly at 5-10mph. A few clouds may develop in the afternoon in advance of an overnight front but mainly sunny skies are still anticipated. Speaking of that front, it is most likely to pass by dry with little more than a patch of clouds into Thursday morning with lows near 60 degrees.
Up Next: Skies should clear out once again on Thursday with high temperatures around 10 degrees cooler with overnight lows Thursday night dropping to the upper 40s by Friday morning. Tranquil weather will carry through at least Friday and perhaps Saturday before the next storm pushes in on Sunday. Current expectations are that a cold front will bring rain and storms but it is still just a bit early to pencil in a forecast decision on any severe weather or flooding issues.
THE EXPLANATION:
The next 500mb trough will move from west to east but stay north of the area Wednesday into Thursday. As a result, a cold front will approach the area on Wednesday night, but with little to no upper level support and minimal moisture return from the Gulf of Mexico, showers are not expected. Temperatures may come back below average by 3-5 degrees beyond the boundary but it will still feel like spring out there unlike the past weekend. A sharper and more southern shortwave trough will move out of the Southwest, across Texas and into the local area by Sunday. Surface low pressure and associated warm and cold fronts will both move across Louisiana and Mississippi. Return flow entering the weekend will lead to enough moisture for that cold front to produce rain and thunderstorms. This storm track is typical of a higher shear environment, however instability may be lacking somewhat. While it is still too early for specifics, this event is worthy of monitoring for a few strong storms. Forecast models are generally depicting an inch or so of rain which would be manageable. The low-level trough trailing the storm system may trap clouds and lingering light showers in the forecast area through Monday.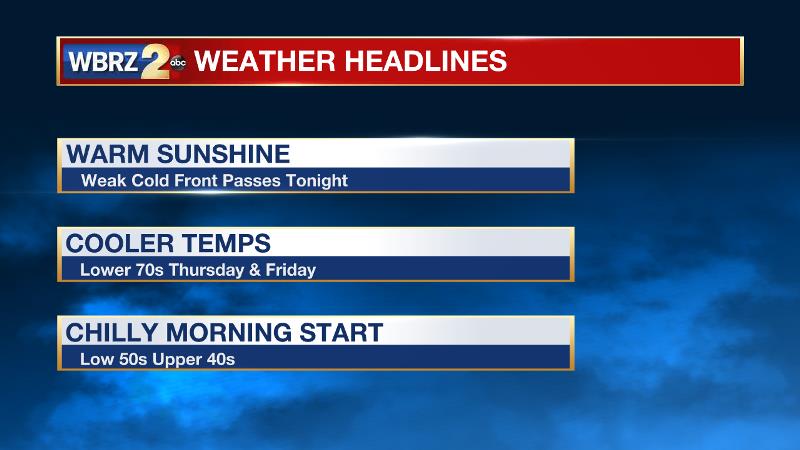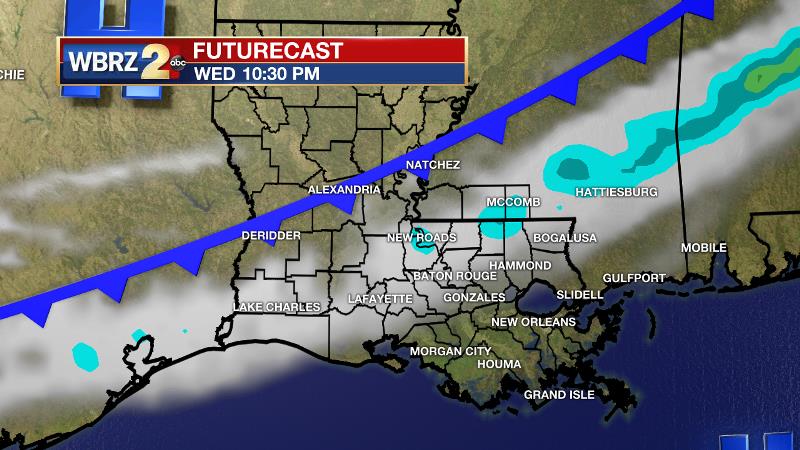 News
Even with a weak cold front moving through the region, a couple more weather gems are in store to...
More >>