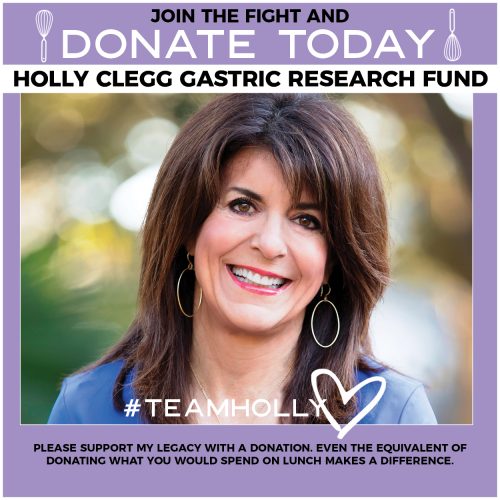 For anyone who wishes to make a donation, you can visit Holly's website for instructions: https://thehealthycookingblog.com/gastric-cancer-journey-md-anderson

You can also join #teamholly and donate to her Gastric Cancer Research Fund. Make your donation by going to https://gifts.mdanderson.org, be sure to check "I'd like to choose where my donation will go", on "Where do you want this gift to go?" select Other, and in the box type in Holly Clegg Gastric Research Fund (as seen below).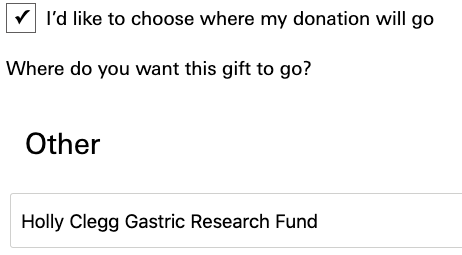 Sunday Journal where Holly Clegg gives an honest interview on her stomach cancer diagnosis, her cancer treatment and her passion for healthy cookbooks with her arthritis recipes for inflammation, diabetic recipes, cancer recipes and men's health recipes. Holly hopes to inspire you with her easy healthy recipes to cook family meals. Holly even has the best of Cajun recipes-all better-for-you with everyday ingredients. She highlights her easy diabetic recipes, gluten-free recipes and diabetic recipes in her cookbooks. Best of all, you probably have all the ingredients in your home! All recipes have nutritional information. Follow Holly's cancer journey and find recipes on Holly's blog: https://thehealthycookingblog.com/
Desktop News
Click to open Continuous News in a sidebar that updates in real-time.