Woman wearing dog head, fairy wings leads Texas deputies on chase
HOUSTON - A woman wearing a giant dog mask and wings was apprehended by Texas deputies after she tried to rob a convenience store the morning after Halloween.
According to KPRC, the crime was reported around 930 a.m. Thursday in Houston. The woman, identified as Colleen Dickens, allegedly walked behind the cash register and began taking money.
When deputies arrived, Dickens ran to her car and took off. Much to the officers' surprise, Dickens appeared to be wearing a bizarre costume consisting of a giant mascot-style dog head and fairy-like wings on her back.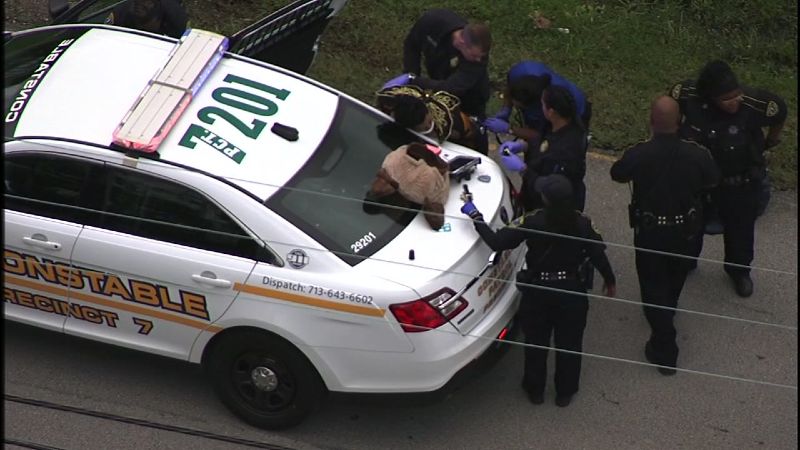 She led deputies on a brief chase until her car was eventually halted by spike strips.
A Harris County Sheriff's Office spokesperson said Dickens kept spitting on the arresting deputies, forcing them to eventually cover her mouth with a "spit guard" while they took her mug shot.
More News