United Airlines honors late president at George Bush airport
HOUSTON - United Airlines paid tribute to former President George H.W. Bush on the day of his funeral.
To honor the 41st president, the airline suspended operation at gate 41 Wednesday at George Bush Intercontinental Airport in Houston. The gate was closed on what President Donald Trump has declared a national day of mourning.
A photo at the airport shows a portrait of George H.W. Bush hoisted at the gate, accompanied by an American flag and a funeral wreath.
In a separate part of the airport, flowers were placed around statue of the late president.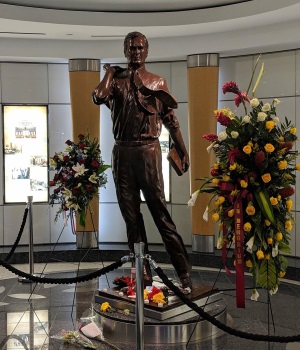 More News