Third suspect arrested in deadly robbery at Baton Rouge hotel
UPDATE: Authorities have arrested Peter Hinkle in the death of Arcediano.
Police say the arrest came as a result of a tip. Hinkle is charged with 1st Degree Murder and Armed Robbery.
BATON ROUGE - Police say a man found dead at a hotel over the weekend was tricked into coming face-to-face with an armed robber and then killed.
Authorities were called to a reported shooting around 11 a.m. Sunday at the Microtel Inn and Suites on Plaza Americana Drive. Police identified the victim as 36-year-old Jody Arcediano.
BRPD announced Thursday that two women were booked for first-degree murder and armed robbery. Investigators believe Brandy Verrett and Rachel Day, both of Denham Springs, set up Arcediano so that a third suspect could rob him.
The suspected gunman, identified as 40-year-old Peter Hinkle, is still being sought by police.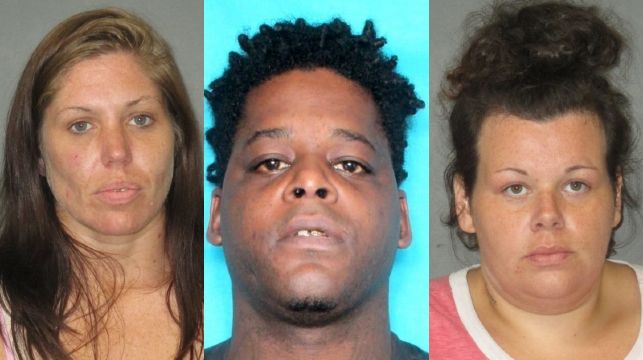 (left to right) Brandy Verrett, Peter Hinkle & Rachel Day
Anyone with information is asked to contact police at 225-389-4869.
More News