Suspect in two-parish killing spree caught in Virginia
RICHMOND, Virginia – The 21-year-old deputies said shot and killed his girlfriend and her family before killing his own family in Livingston and Ascension parishes Saturday was caught in Virginia early Sunday morning.
Dakota Theriot was arrested by Richmond County Sheriff's deputies more than a thousand miles and 15 hours away from the two shooting scenes. Theriot was caught in the Northern Neck area of the region where he has family.
The local sheriff said deputies were at his grandmother's house and Theriot arrived at the residence in a vehicle with a firearm pointed out of the window.
MORE: The sheriff explained more about Theriot's apprehension and discussed him being kept in isolation; Click HERE
"Deputies sought cover and challenged Theriot, who then dropped the firearm upon their commands and was taken into custody without incident," the sheriff said in a statement to WBRZ.
Theriot's booking photo, known as a mug shot, was taken when he was booked into jail in Virginia and released to WBRZ. Theriot's seen standing, with hands clasped and showing almost no emotion and a puzzled look on his face.
Deputies here said Theriot will eventually be transferred back to Louisiana to face charges in both parishes.
For 24-hours, Theriot's alleged killing-spree and run from the law left many in shock. Saturday's two shootings were perhaps the bloodiest domestic violence-related altercation in our area in recent memory: In all, five dead from two families.
WBRZ was first to report the shocking attack: Theriot is accused of killing his girlfriend, along with her brother and her father at their home north of Walker. Then, police believe he shot and killed his parents in Ascension Parish all before 10 a.m. Saturday.
Theriot had been living at the girlfriend's home for a couple of weeks and drove off in a pickup truck that belong to the young woman's father.
In Livingston Parish, deputies identified those killed as Theriot's girlfriend Summer Ernest, 20; her father Billy Ernest, 43, and her brother Tanner Ernest, 17. The shooting was at the Ernest's home on Courtney Road north of Walker.
Two younger children also lived there and were home at the time. They were uninjured and sought shelter at a neighbor's home and reported the situation when the kids knocked on the neighbor's door to say their family was killed. The neighbor called authorities.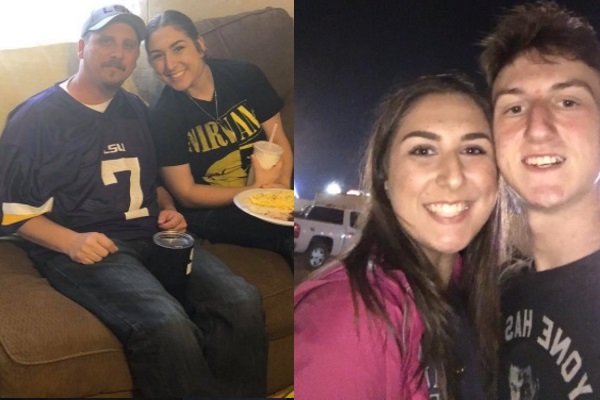 (Right photo) Billy Ernest and Summer Ernest, (Left photo) Summer Ernest and Tanner Ernest
Crystal DeYoung, the girlfriend's aunt, said in an interview with the Associated Press that she believes Theriot had just begun to date her niece.
"My family met him last weekend at a birthday party and didn't get good vibes from him," DeYoung told the Associated Press. She said she wasn't sure how her niece and Theriot met, but that she believed the relationship was relatively new.
"My mom is a good judge of character and she just thought he was not good," DeYoung said of Theriot.
DeYoung said she skipped the birthday party and didn't meet Theriot herself.
Deputies believe after the triple murder in Livingston, Theriot then went to his parents' home on Church Point Road near Gonzales and killed again. Keith Theriot and Elizabeth Theriot, both 50, were found shot. Before they died, they were able to identify their son as the shooter.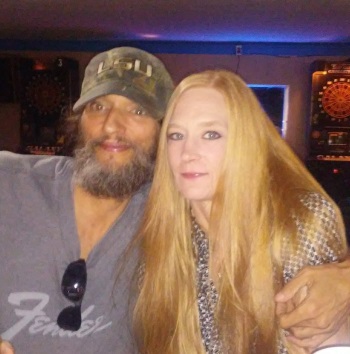 Photo:Keith Theriot and Elizabeth Theriot
WBRZ was first to connect the cases through sources who trust the TV station's reporting.
The WBRZ Investigative Unit learned Theriot has previous arrests: possession of marijuana, possession of drug paraphernalia, reckless operation of a vehicle, aggravated flight from an officer, obstruction of justice, speeding, and driver's license not on person. The charges are from 2017 in the New Orleans area.
Related Stories
More News