Law enforcement, fire departments collecting supplies to help victims of Mississippi tornadoes
Police and fire departments are organizing drives to collect supplies and non-perishables for the victims of the tornadoes that hit Mississippi and left over 20 people dead.
The Independence Volunteer Fire Department is collecting supplies until 7 p.m. Thursday, Mar. 30. They'll be taking their concession trailer to provide 600 meals to members of the Mississippi community on Friday morning, but until then, they'll be accepting monetary donations in addition to basic supplies at Central Station at 163 West 7th Street in Independence.
The Ascension Parish Sheriff's Office is also collecting supplies and donations on April 5 and 6 from 7 a.m. to 6 p.m. in Barn 7 at Lamar Dixon Expo Center. In addition to non-perishable food items, the sheriff's office is asking for things like diapers, phone chargers, and tarps.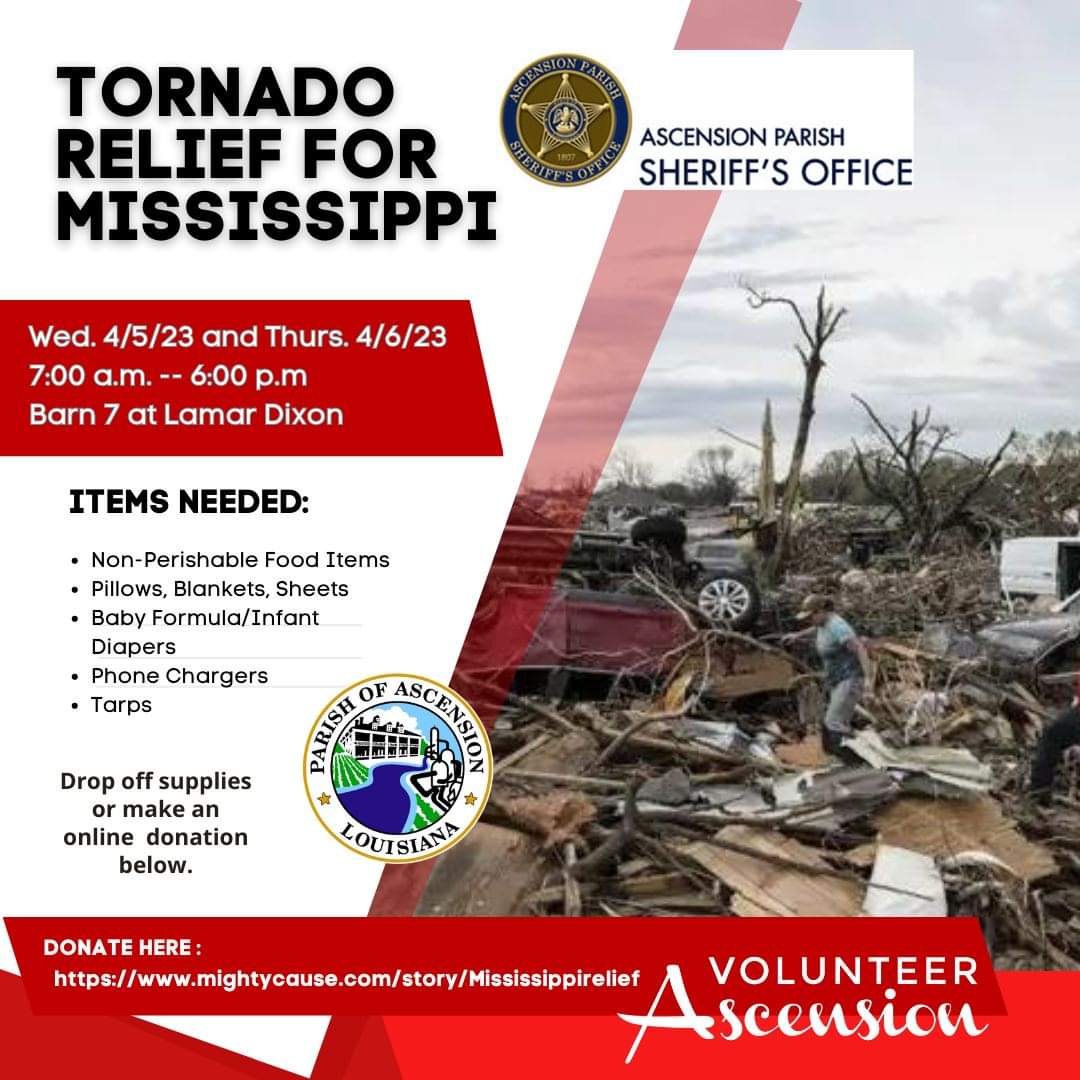 More News