Suspect arrested in murder of Zachary teen; two others arrested for burglary
UPDATE: The Zachary Police Department will hold a press conference in reference to the shooting on Willow Creek Drive today at 11:30. Watch it on Facebook Live and WBRZ 2.2.
ZACHARY - A man has been arrested after he allegedly shot a 15-year-old Zachary High student suspected of burglarizing his home on Willow Creek Drive early Saturday afternoon.
Family identified the shooting victim as 15-year-old Chadrion Brooks-Spurlock. They say he was a ninth-grade student at Zachary High School. Zachary police say an investigation of the shooting led to information related to a series of burglaries over the past few months and the arrests of two others, 18-year-old Melvin Brooks and 19-year-old Dwighttess Thomas.
According to Zachary police, the shooting occurred sometime after 12:30 p.m. off of Old Scenic Hwy.
Brooks, Thomas and Brooks-Spurlock were reportedly burglarizing the home on Willow Creek Drive Saturday afternoon when the homeowner, 58-year-old Terry Flanagan, arrived on scene. Flanagan then allegedly shot Brooks-Spurlock, who was outside the home at that time, according to Zachary police. The teen died at the scene as a result of his injuries.
According to police, Flanagan then allegedly moved the teen's body to another nearby location after the shooting.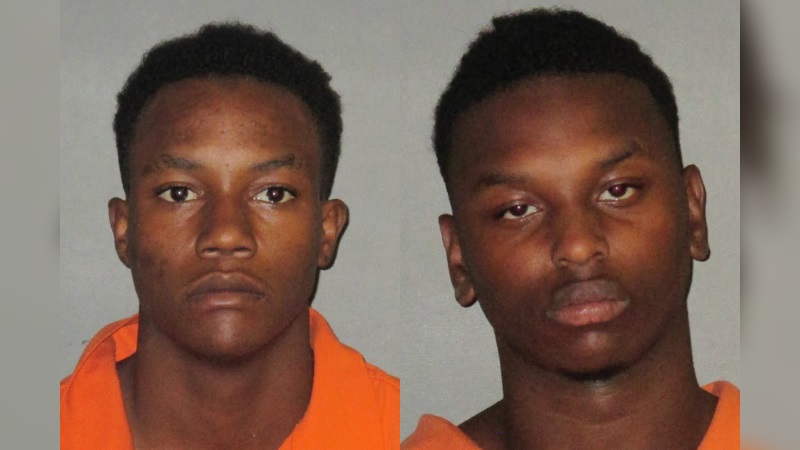 (Image: Melvin Brooks, left, Dwighttess Thomas, right)
Flanagan was arrested and charged with second-degree murder and possession of a firearm by a convicted felon.
Brooks and Thomas were both charged with three counts of aggravated burglary and seven counts of simple burglary.
More News