Officer wounded in shooting released from the hospital
BATON ROUGE - A Baton Rouge Police officer is well on his way to a full recovery after being injured in a shooting late Sunday night.
Officer Shane Totty was finally released from the hospital Friday afternoon. Police say he was shot at while responding to reports a gunman had opened fire on family members around 11:30 Sunday night.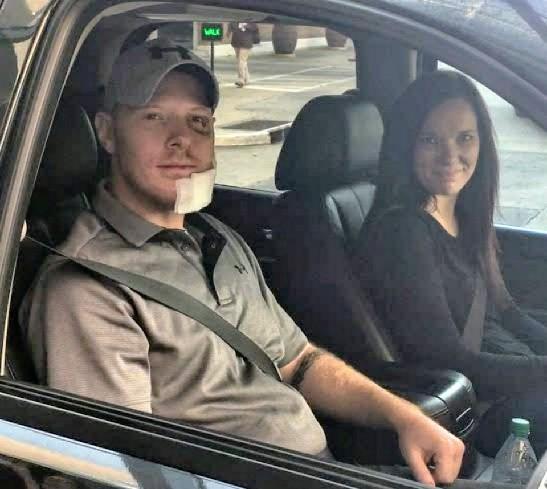 Officer Shane Totty just moments after he was released from the hospital
According to the affidavit, police responded to Thomas H. Delpit after 34-year-old Eugene Thomas Jr. opened fire on several family members after they drove to meet him. Thomas fled the scene in one of the family member's vehicle, which had been taken several days prior, and officer Totty soon found him nearby in the shadows of an I-10 overpass on Lettsworth Street.
When he spotted the marked police unit, Thomas allegedly opened fire, riddling the car with bullets. According to the police report, Totty suffered injuries to his eyes and face, and a bullet was later found lodged in the headrest of the officer's seat.
After shooting at the officer, Thomas fled the scene. Police pursued the shooter until he surrendered a few blocks away on West Harding, across the street from the Baton Rouge Police 2nd District precinct.
It was initially unclear whether officer Totty was hit by a bullet or injured from shrapnel after bullets pierced the police cruiser. A BRPD spokesperson says the officer has been placed on administrative leave with pay.
Mayor Sharon Weston Broome said she went to the hospital after the shooting and was relieved to learn that the officer Totty was expected to make a full recovery.
Baton Rouge Police are handling the investigation with the assistance of State Police.

Thomas is being charged with four counts attempted first-degree murder, attempted first-degree murder of a police officer, and felon in possession of a firearm.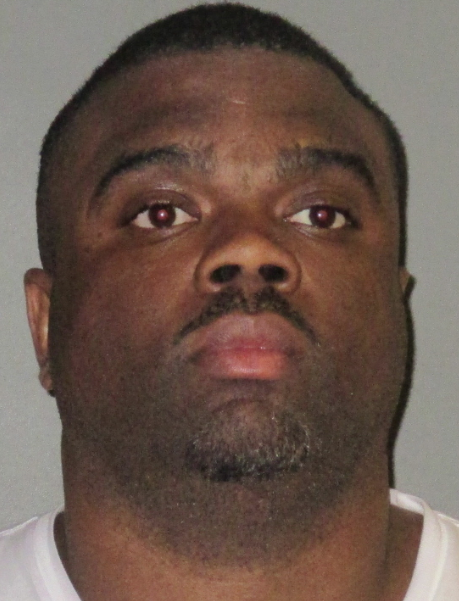 Eugene Thomas Jr.
Arrests records show Thomas was previously arrested for second-degree murder. After several years of scheduled hearings about his sanity, a period of probation ended satisfactorily in October.
In 2002, Thomas was accused of shooting Brian Williams, according to The Advocate. Williams was shot in front of Polk Elementary School on Sept. 5, 2002, and died about an hour later. Authorities said Thomas, who was 18 at the time, and Williams, who was 23, did not know each other.
More News
Desktop News
Click to open Continuous News in a sidebar that updates in real-time.