BREC cancels all out-of-parish summer camp field trips as severe weather approaches
BATON ROUGE – BREC officials announced that all summer camp field trips outside of East Baton Rouge Parish have been canceled this week due to the severe weather that is moving into the area.
BREC officials say that all summer camps will remain inside East Baton Rouge Parish for the remainder of the week. Camps may be temporarily relocated if facilities and parks are impacted by flood water. Additionally, some camp sessions may be canceled until facilities and parks are able to operate safely.
BREC officials advise parents with children currently attending a BREC camp to make sure their contact information is up to date and check for emails and phone calls for potential camp schedule changes.
Parents are also encouraged to join the BREC Summer Camp 2017 Facebook Group.

See below for the full letter from BREC: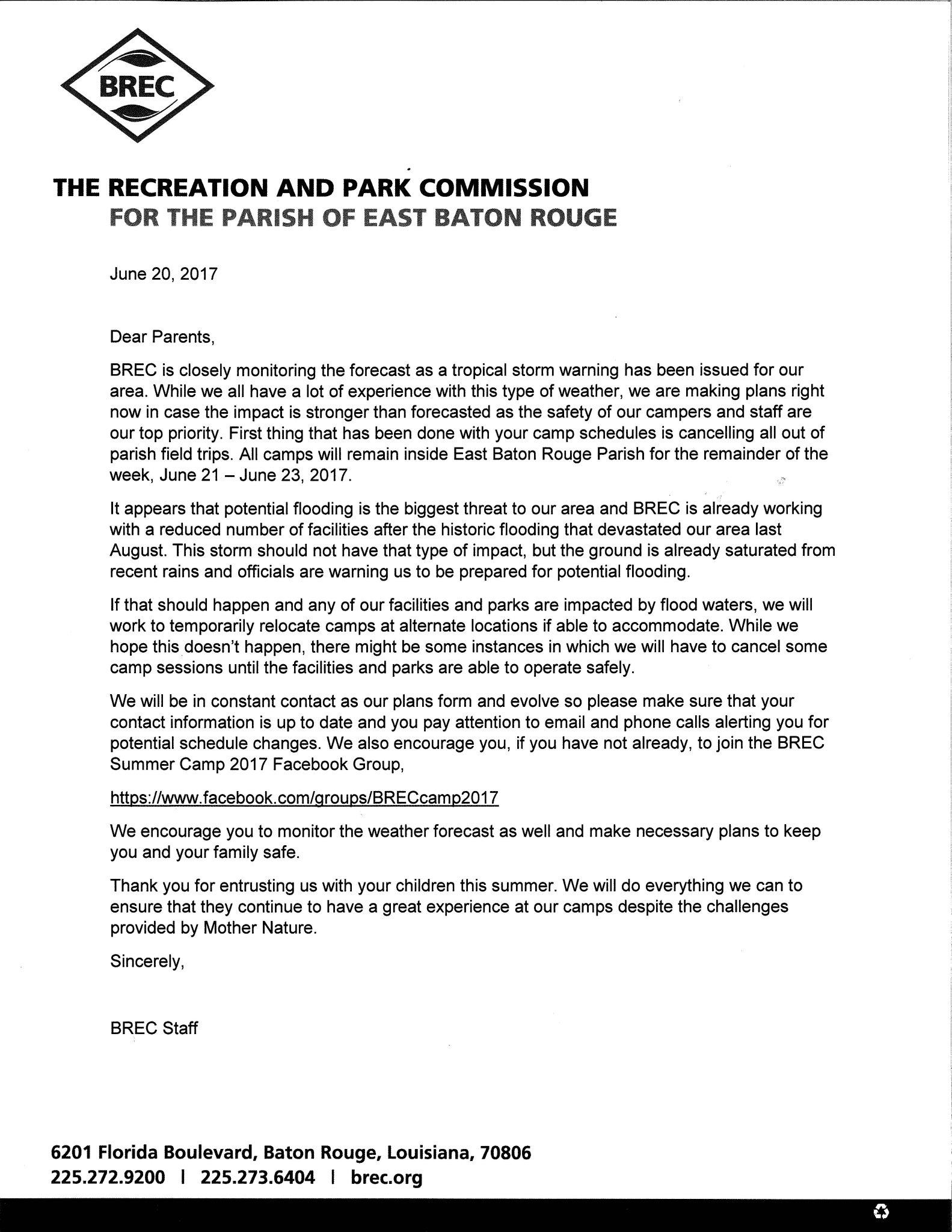 More News