Ascension Parish U12 team advances to regional championship in dramatic form
UPDATE: A dream run at a berth in the Little League World Series in Williamsport, Pa., is still alive, as the Ascension Parish U12 team stormed from behind to win its elimination game against a team from Tulsa, Okla., by the score of 8 to 7.
A final inning, 6-run rally from the Louisiana squad advances the team to the finals of the Southwest Regional against a squad representing eastern Texas.
A bases-loaded walk pushed the winning run across the plate.
Tomorrow's game is set for noon. It will air on ESPN.
---
WACO - The Ascension Parish U12 Little League team will be back in action Monday afternoon in a "survive-and-advance" game against the champions from Oklahoma.
The Louisiana representatives are 2-and-1 in the double-elimination Southwest regional tournament, which is being staged in Waco, Tex.
The two teams have already played each other once in the contest. Louisiana defeated the team from Tulsa, Okla., 5-1 on Friday.
The rematch is set to begin at 2 p.m. and will be televised on ESPN.
The winner of that game will advance to the finals, on Tuesday, against a team representing east Texas. The regional winner will move on to the international Little League World Series in Williamsport, Pa.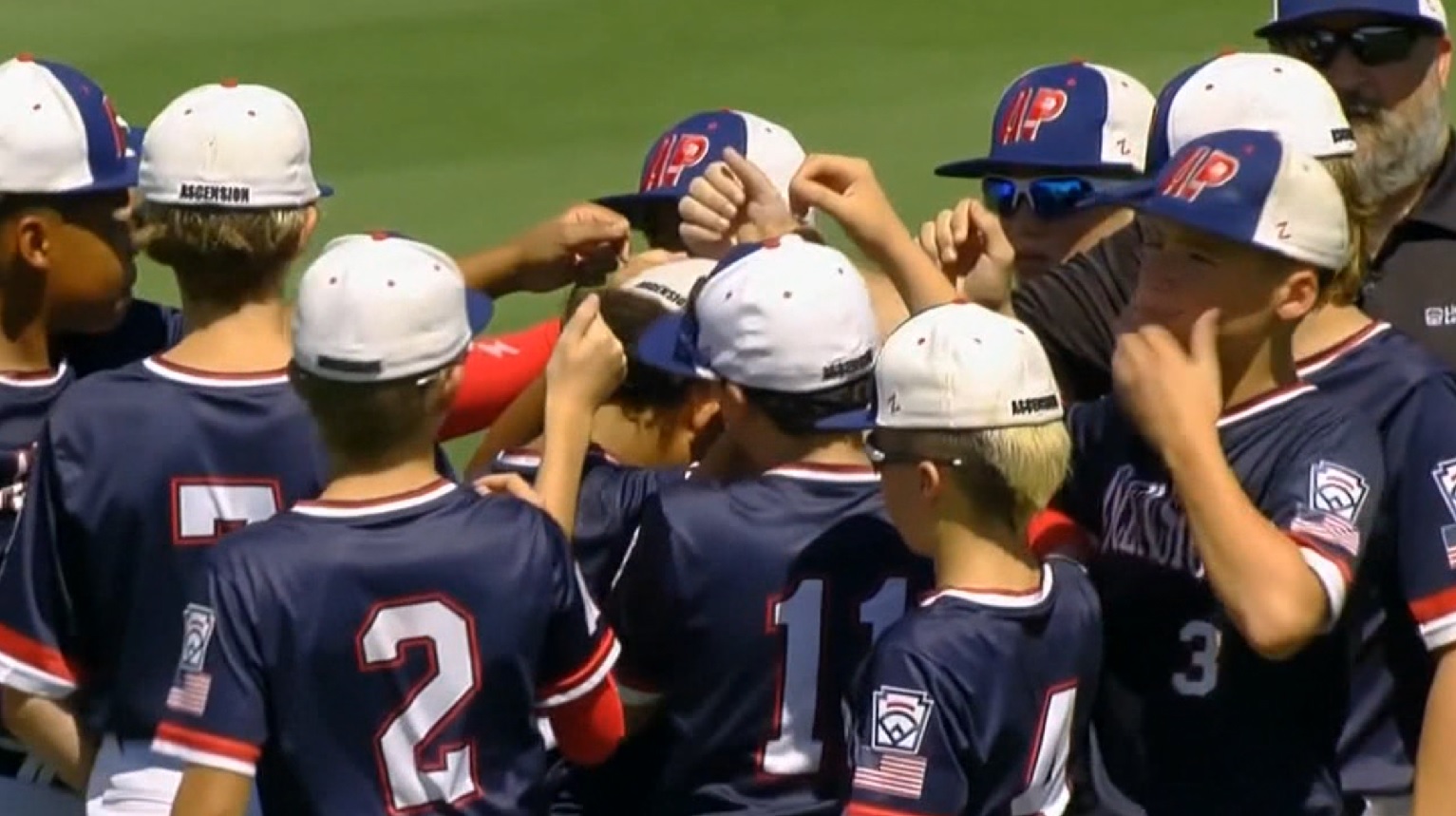 More News