Woman sought in connection with bus assault has history of legal trouble
BATON ROUGE - A woman wanted on charges stemming from an attack on a school bus driver last week has a history of legal problems and is currently on probation, according to records reviewed by WBRZ.
Brittany Banks, 34, has been in and out of courtrooms over the past 15 years on charges that have included aggravated battery, simple assault, public intimidation, theft and forgery, along with drug counts linked to oxycodone and MDMA (ecstasy).
Some of the cases were resolved without a conviction, but others resulted in a guilty adjudication. That was the case in January, on a matter involving charges of fraud, forgery and theft.
After pleading to reduced charges, Banks was placed on probation for two years.
That probationary period appeared to be in effect when the incident on the bus unfolded in April, just three months later.
Banks' two daughters -- one of them, a young teen -- are in custody, but Banks had not been arrested as of Monday and is wanted on charges of battery of a school teacher or bus driver, contributing to the delinquency of minors and second-degree battery.
She is accused of boarding a charter school bus operated by First Student and beating the driver, who had been in a verbal altercation with her 13-year-old daughter moments earlier.
The girl and an older sibling were both booked following the incident.
Baton Rouge police had expected Banks to surrender herself on Thursday. That did not happen.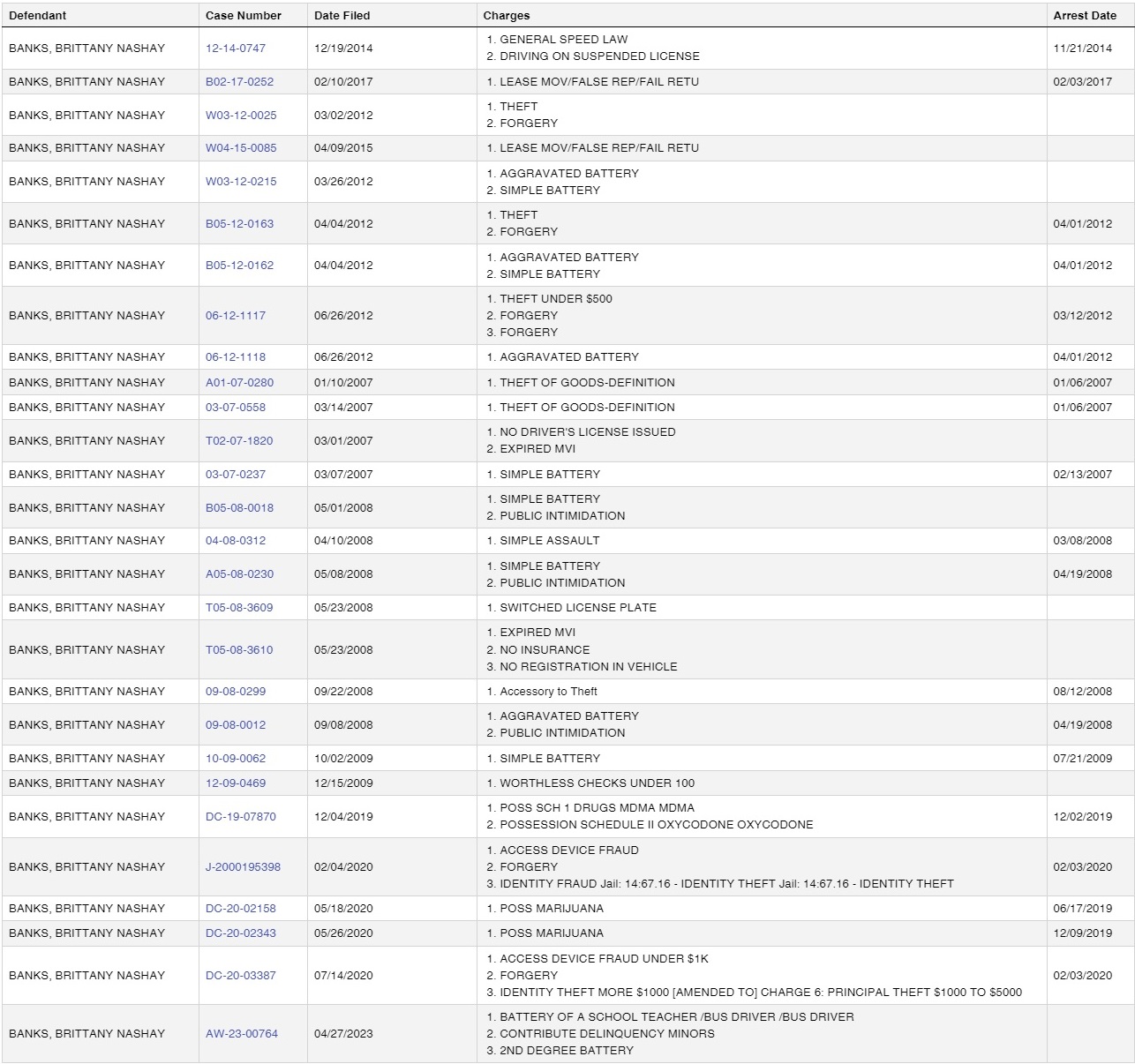 More News