VIDEO: Teen charged with attempted murder after firing gun at one-year-old's birthday party
HAMMOND - A child's birthday party ended with gunshots and fisticuffs in a Tangipahoa Parish park Wednesday afternoon.
Video obtained by WBRZ shows the tail end of the brawl in Hammond's Zemurray Park. A person who recorded the altercation says the fight broke out during a one-year-old's birthday party.
> Click here to see the raw video
A small child can be heard screaming in the video as two women tussle on the ground. Another individual can be seen and heard firing a handgun into the air several times, though it did not appear anyone was struck.
Hammond Police say 33-year-old Carlene Jackson and a 16-year-old were arrested. The department says the teen is being charged with attempted first-degree murder, discharging a firearm within city limits, aggravated criminal damage to property and aggravated battery. Jackson is charged with principal to attempted first-degree murder and contributing to the delinquency of a minor.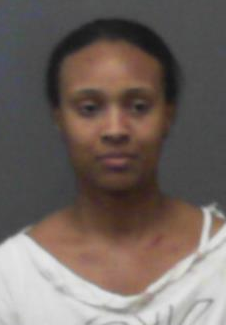 Carlene Jackson
Investigators believe the disturbance stemmed from another altercation that happened the previous day.
No one was hurt during the confrontation, police said.
More News
Desktop News
Click to open Continuous News in a sidebar that updates in real-time.