Injured student attends school day after NYC attack to continue 100% attendance streak
NEW YORK- A teen was injured while on a school bus when it was suddenly hit by a truck during last week's terror attack. The student went to school the next day "because he was working on 100% attendance," NY Mayor says.
17-year-old Noah Salz recalls being on the bus when the crash happened. "I heard a loud crash sound and the bus matron landed right on me," said Noah.
The bus was struck across from Noah's high school, Stuyvesant High.
The collision left the school bus mangled. Noah was lucky enough to only have received minor injuries. Another student on that school bus was a 14-year-old girl who suffered a fractured hip, internal bleeding, and a laceration to the liver.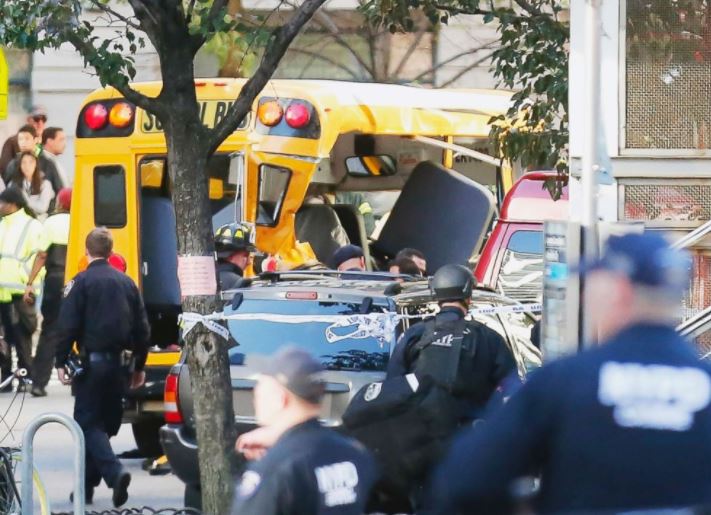 Noah's father, David, said he spoke to his son on the phone in the midst of the attack and knew he was okay. He was in the hospital waiting room when he saw his son on a stretcher on Channel 7. "That was a really odd moment," David said.
When asked why he wanted to return to school the day following the terror attack, Noah simply responded: "I told myself I'm going to be fine because a lot of people want to help me."
New York Mayor Bill de Blasio visited with students and school officials at Stuyvesant High School. De Blasio said the students at Stuyvesant High School thought it was "their duty to be back" at school to mourn those who were lost and to show that "terror would not stop us," de Blasio said.
The mayor said it's "very moving" to hear teenagers think about their responsibility to respond to an act of terrorism.
More News