First 100 day in nearly 8 years
Our first 100° day of the year is here.
This is the first time we have hit triple digit air temperatures since August 10, 2015.

Even though we are at 100° based on the air temperature, the heat index values are above 113° and will continue to climb into the afternoon hours.
The EXCESSIVE HEAT WARNING is still in place until 8pm tonight and has been extended into Saturday.
Even with extreme heat in the forecast, today's record high temperature has not yet been broken.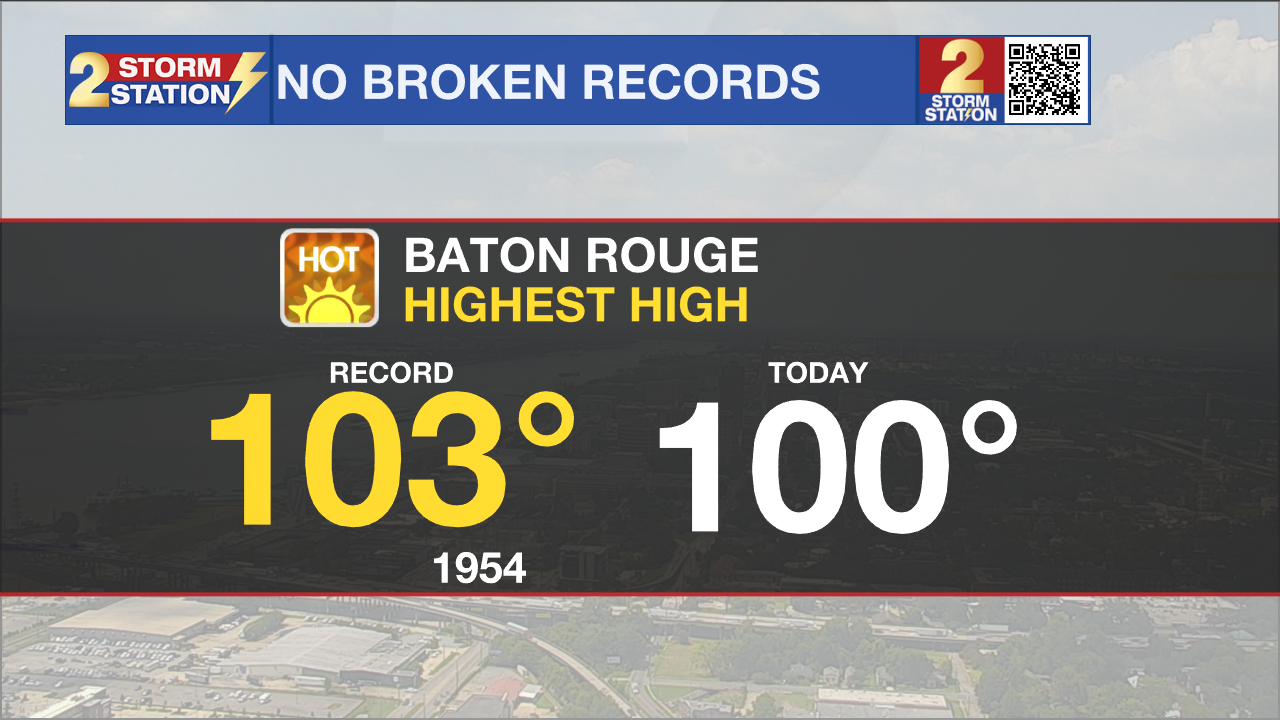 Up Next: With rain returning back into the forecast over the weekend, the heat on repeat pattern will begin to break up. Starting Saturday, temperatures will be near 80°, and by the afternoon back in the upper-90s. An EXCESSIVE HEAT WARNING is in place from 10am until 8pm. Heat index values will be greater than 113° for several hours. Spotty showers will be possible but most people will stay completely dry. The pattern begins to change some on Sunday. Waking up near 80° and muggy. Sunday afternoon will still be hot, but depending on when and where showers set up, some of us will get a much needed break from the upper-90° heat. This same trend is set to continue into the start of the workweek. The heat on repeat pattern takes a step back and the rinse and repeat pattern sets in. By the middle of the workweek, daytime highs will be right around average in the low-90s with sneaky PM showers every afternoon. Click here to see the 7-day forecast.
The Storm Station has you covered with hour-by-hour weather tracking is available for your location on the WBRZ WX App on your Apple or Android device. Follow WBRZ Weather on Facebook and Twitter for even more weather updates and unique weather insight from the whole team!
More News