EBR school board refuses to vote on staggered start times, asks superintendent for new plan
BATON ROUGE - The East Baton Rouge Parish Public School System unveiled its proposed staggered start times for all schools in the district, but the motion was substituted for a new plan.
Under the original proposal, start times would be at 7 a.m., 8 a.m., and 9 a.m., and not all students of the same age groups would be starting at the same time.
The schedule would have had all high schools starting first at 7 a.m., along with parochial and secondary charters. The proposal says this was to allow high schoolers to take care of their siblings after school. This group will be dismissed at 2:15 p.m.
The second tier from 8 a.m. to 3:15 p.m. would include most middle schools, some elementary schools, and elementary charters.
The final tier would have been almost exclusively elementary students along with community partners like YMCA and BREC. Their hours are 9 a.m. to 4 p.m.
According to the proposal, some students moving to "Tier 1" schools could be on bus routes that start as early as 5:15 a.m..
The vote to pass this proposal did not happen late Thursday night and was instead substituted for a new motion that would ask for twice-a-day transportation updates for the public and the board. The new motion would also direct Superintendent Sito Narcisse to revisit the situation and develop a plan that will minimize disruption for parents, students, and staff. Aditionally, Narcisse will be required to keep schools in session for the legally required amount of time.
Documents filed in advance of Thursday's special meeting claimed that the new schedule would cover routes that are currently missed and would curtail late-running buses.
It acknowledges "challenges" including conflicts for bus drivers who hold other jobs and increased time on the road for drivers.
The staggered schedule was the result of the district trying to manage its disgruntled bus drivers who, late last week, forced the cancellation of classes with a planned sickout over pay disparities.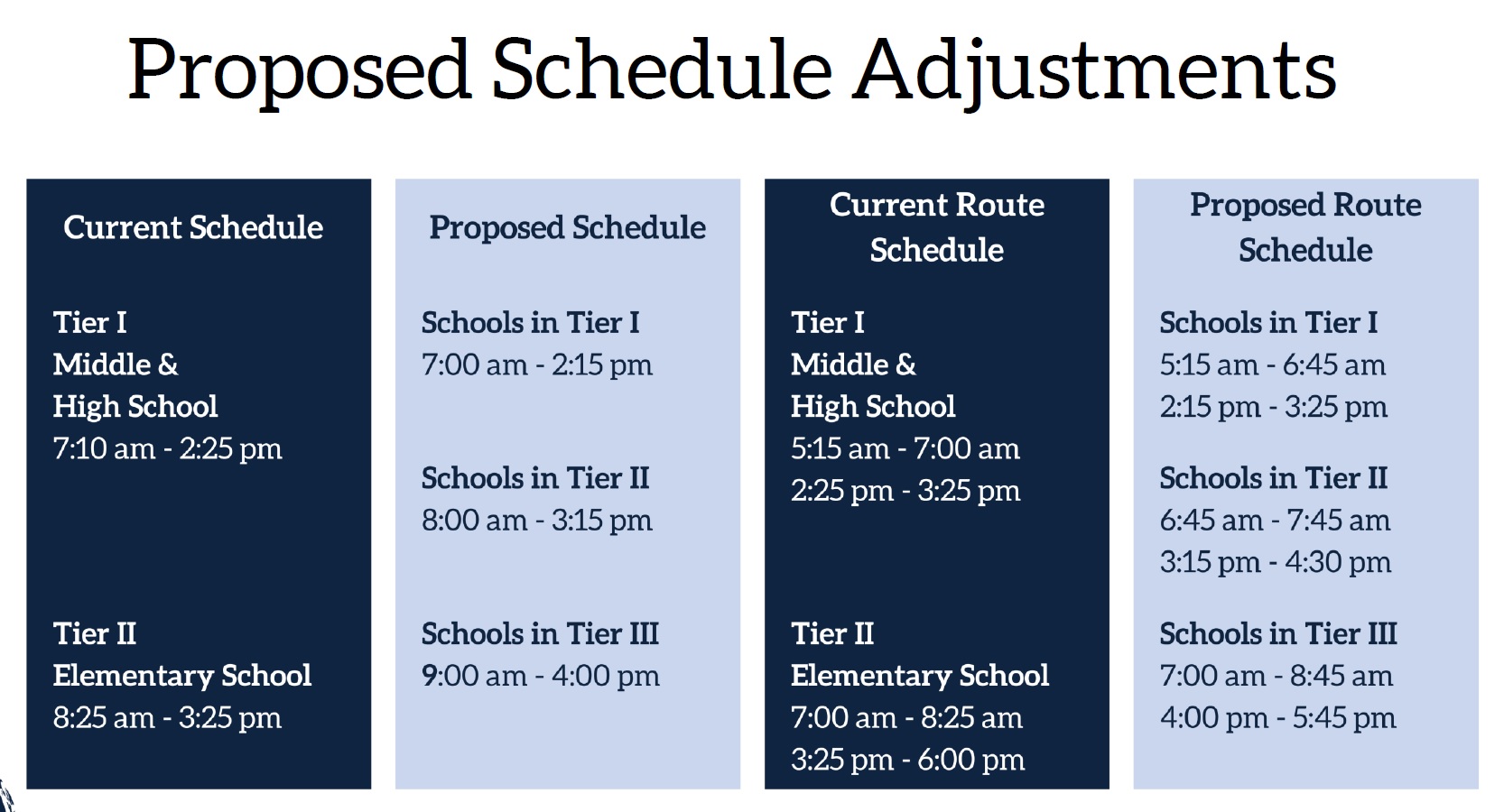 More News