Devastation in France: What We Know About The Paris Attacks
PARIS -A wave of devastating attacks on civilians across Paris Friday night has left at least 127 dead and many more injured, including Americans.
As France initiates a state of emergency and begins several days of mourning, here is a break down of what we know so far:
Where
Six separate attacks were carried out across Paris, beginning after 10 p.m. local time Friday night.
One of the targets was the Stade de France soccer stadium, where Germany was playing France in a game that French President Francois Hollande was attending. Hollande was evacuated from the stadium.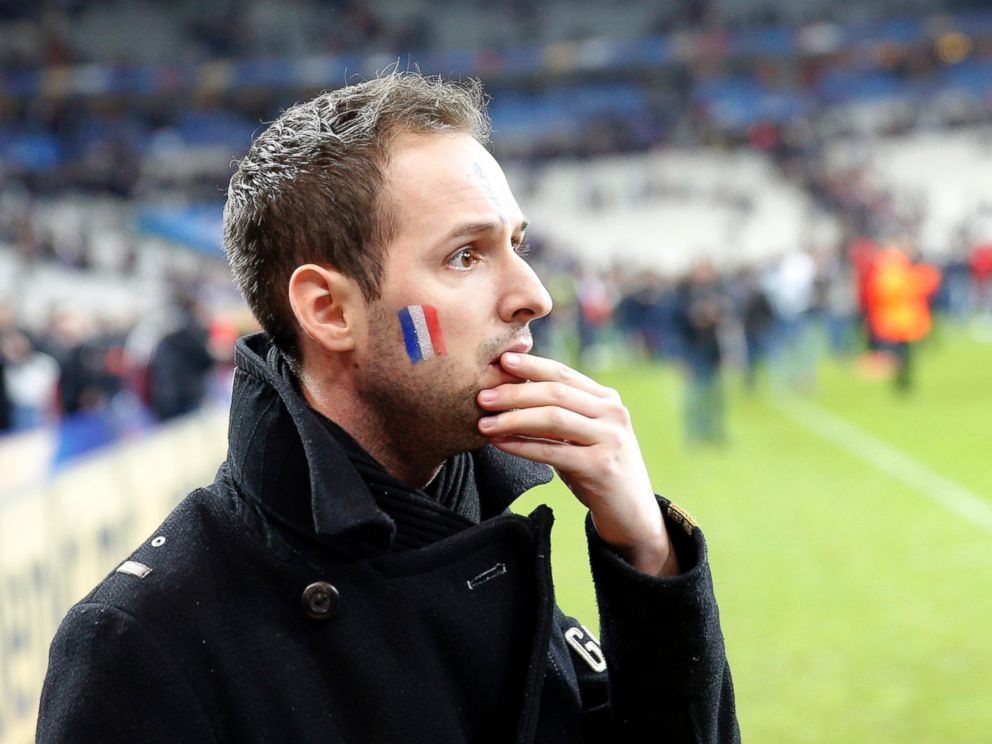 At least 80 were killed inside the Bataclan concert hall, where American rock band Eagles of Death Metal was playing. A witness in the theater told ABC News she heard gunmen shout "Syria!" .
The four other attacks were at other locations in the 10th and 11th districts of Paris where gunmen targeted bars and restaurants. Police said some attackers first sprayed cafes outside the venue with machine gunfire before continuing the assault inside the concert hall.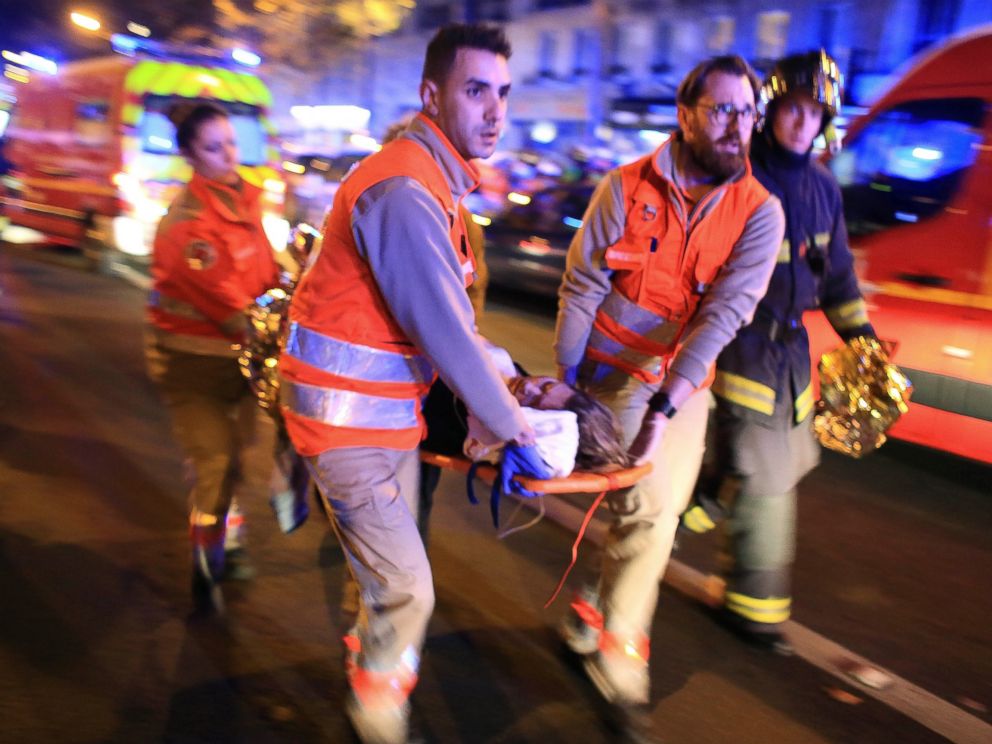 The Victims
At least 127 people were dead from the attacks, Hollande said Saturday morning.
Three hundred people were hospitalized, according to Paris medical authorities, including 80 people in life-threatening condition and 177 in somewhat critical condition. Forty three witnesses were also admitted, medical authorities said, adding that 53 people have since been discharged.
Americans were among those injured, according to the State Department.
"The U.S. government is working closely with French authorities to identify American victims," said Deputy Spokesperson Mark Toner. "We are aware there are Americans among the injured, and are offering them the full range of consular assistance."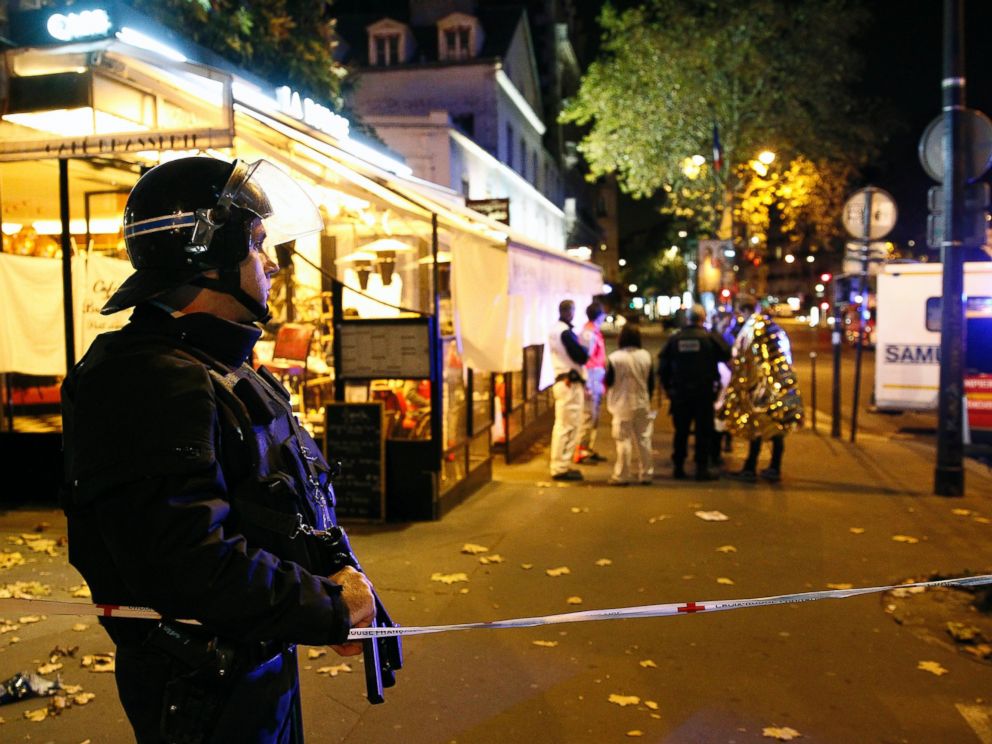 The Attackers
Eight attackers are dead, seven from detonating their suicide vests, according to Agence France-Presse, citing police. A Syrian passport was found on the body of an attacker near the Stade de France stadium, police told ABC News. At least one of the gunmen has been identified, a French government official told ABC News.
According to Agence France-Presse, citing a police source, three of the attackers at the concert hall died when they detonated their suicide belts as police closed in. A fourth was shot dead by police. AFP said that three more attackers were dead outside the Stade de France soccer stadium and one on a street in eastern Paris.
The Paris prosecutor's office warned that "accomplices" could still be on loose and French authorities urged residents to remain at home.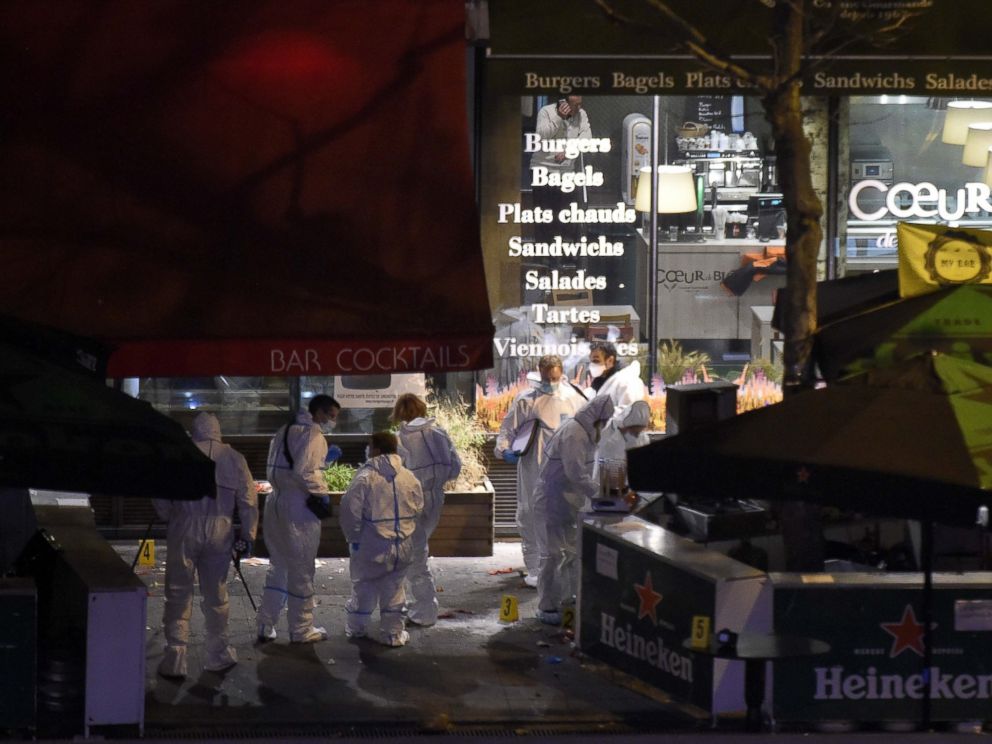 Hollande blamed terror group ISIS for the attacks, which he called "an act of war."
ISIS today released a statement claiming responsibility for the attack. In an audio statement released online in Arabic and French, the group said ISIS "soldiers" targeted the "capital of prostitution and obscenity."
The statement said eight attackers were involved and claimed the attack was the "first of the storm and a warning to those who wish to learn."
A State of Emergency in France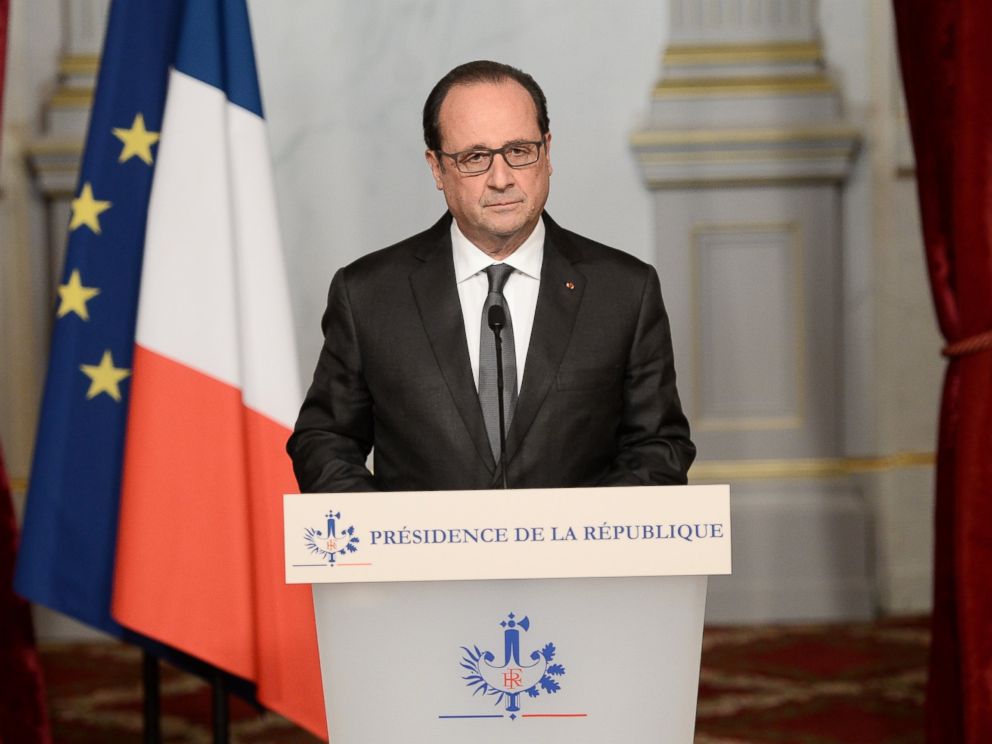 France is in a state of emergency as an additional 1,500 soldiers have been mobilized to guard Paris's parliament buildings, religious sites and tourist attractions.
All public buildings in Paris, including schools, museums, libraries and town halls, were closed indefinitely starting Saturday.
Police said public demonstrations would be banned in the Paris area until Thursday.
Hollande has declared three days of national mourning.
The French flag was at half-mast on top of the Elysee palace, the official residence of Hollande.
More News