Details released about confession, matching bullets in deadly shooting spree
CLINTON – The arrest report filed in East Feliciana for Ryan Sharpe shows how detectives determined him as the suspect in the deaths of three men and the injuring of a fourth over a few weeks that put the region on edge.
Sharpe confessed, documents show, to the shootings of all four men. Investigators said he shot two of the men from a moving car.
Detectives also wrote in the arrest report, a shotgun taken from Sharpe's home matched two of the shootings.
Sharpe remains in jail. Charges against him are filed in East Baton Rouge and East Feliciana since shootings happened in both parishes.
Read the arrest report below: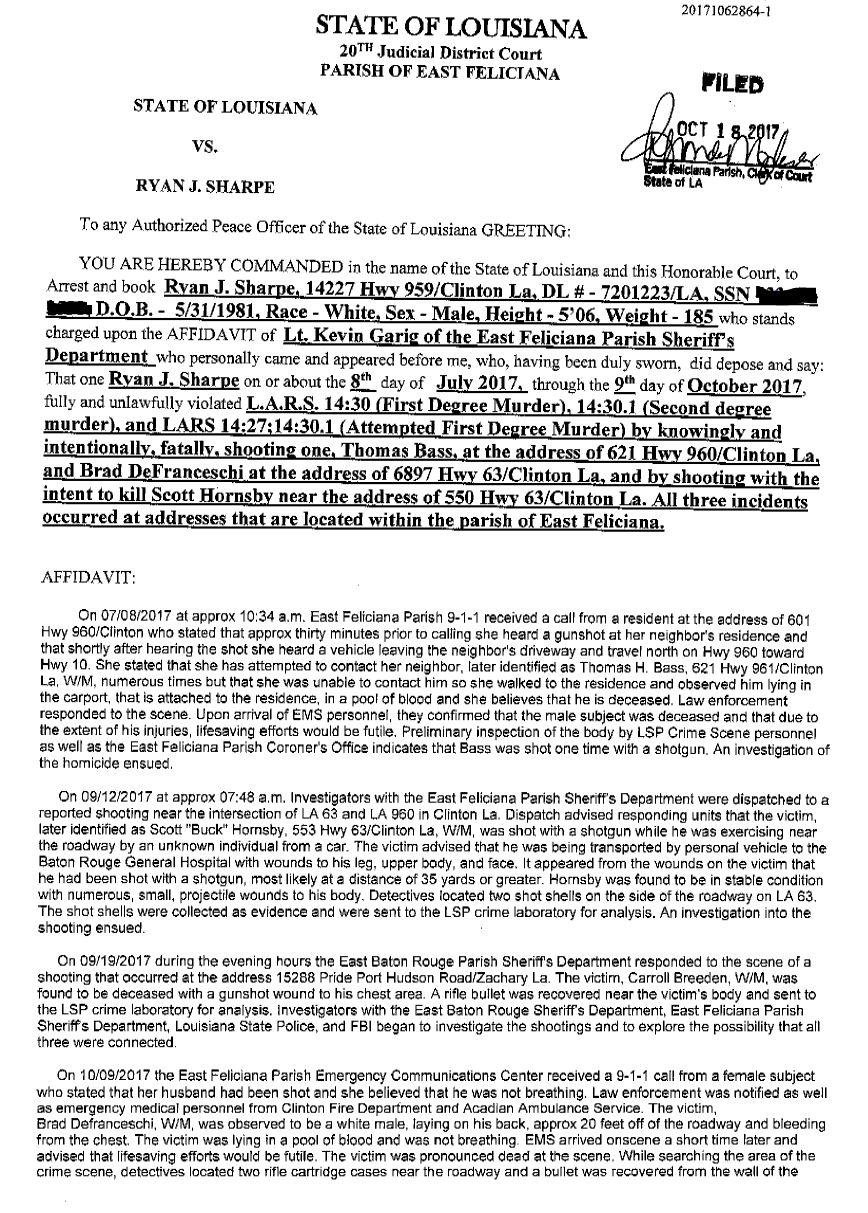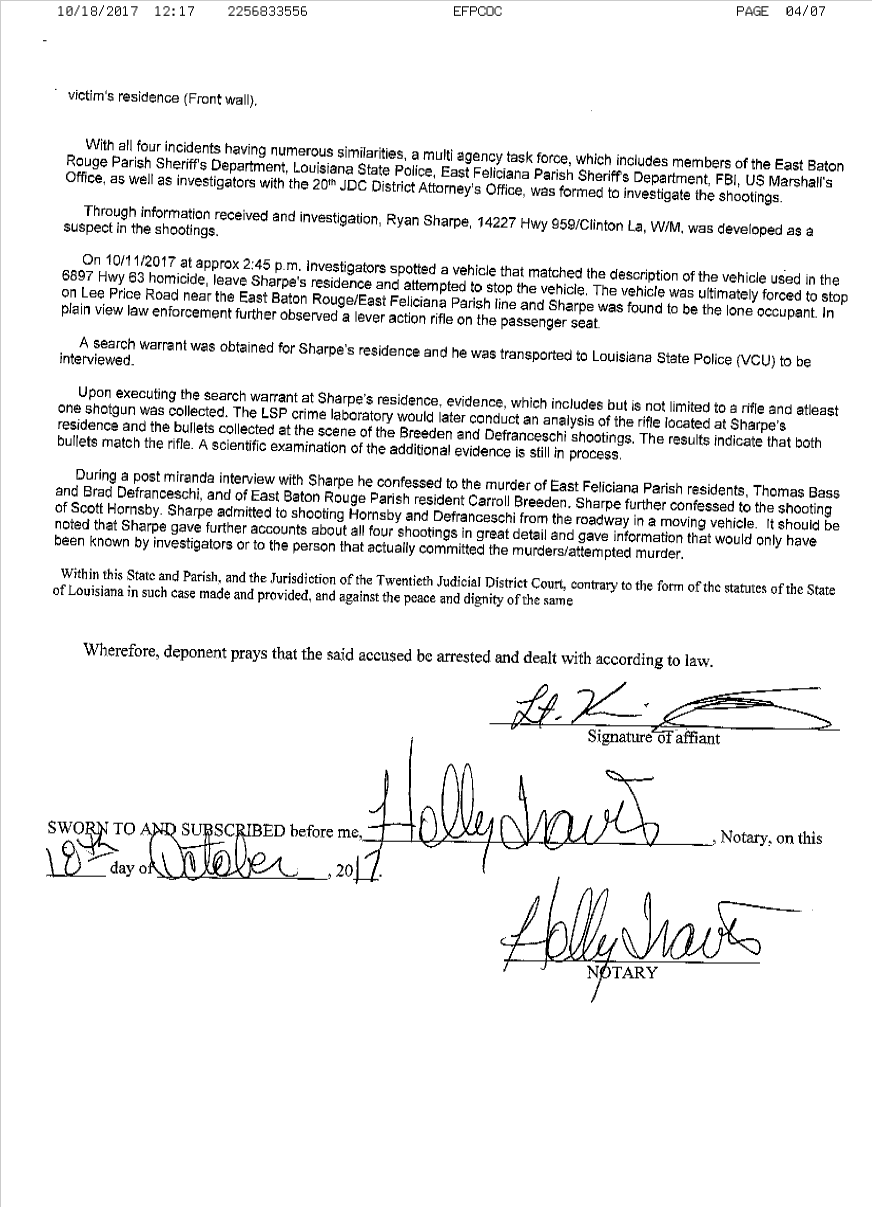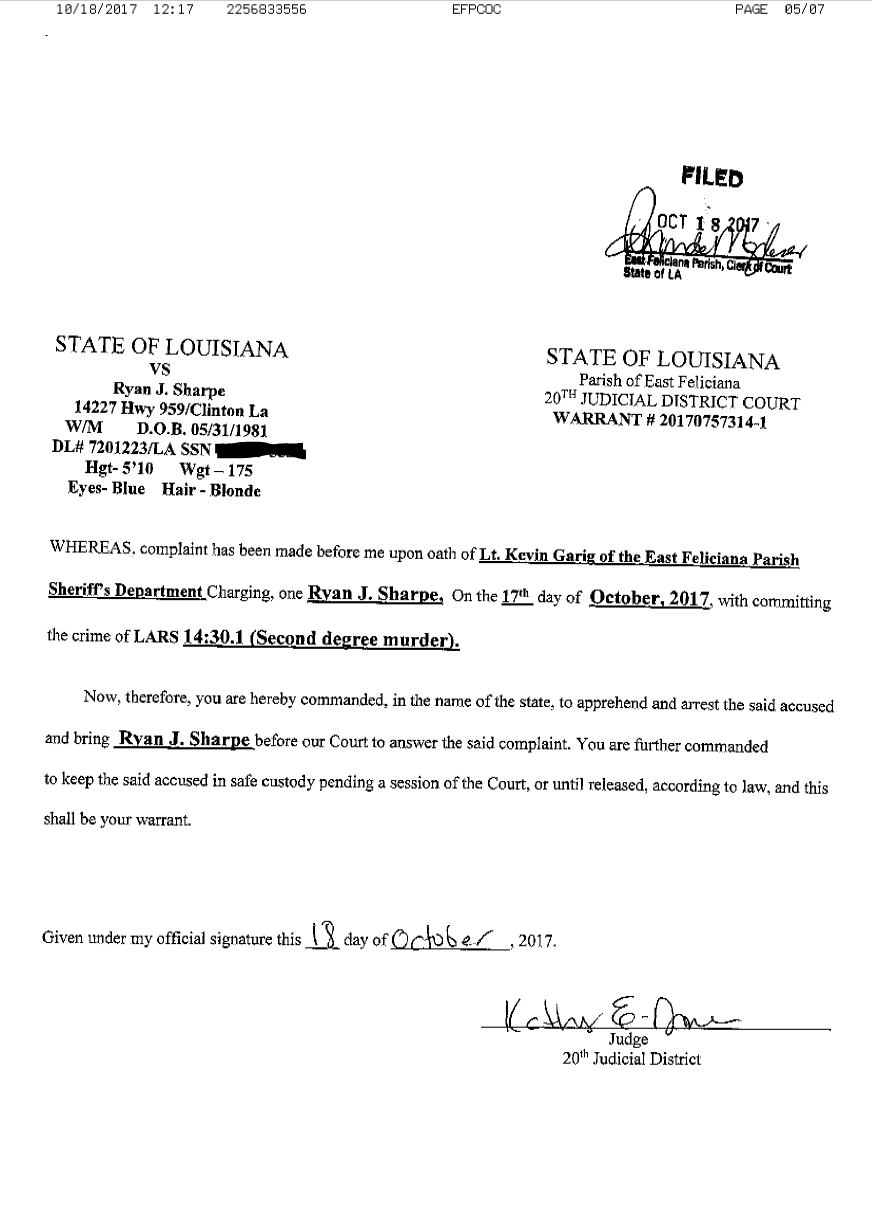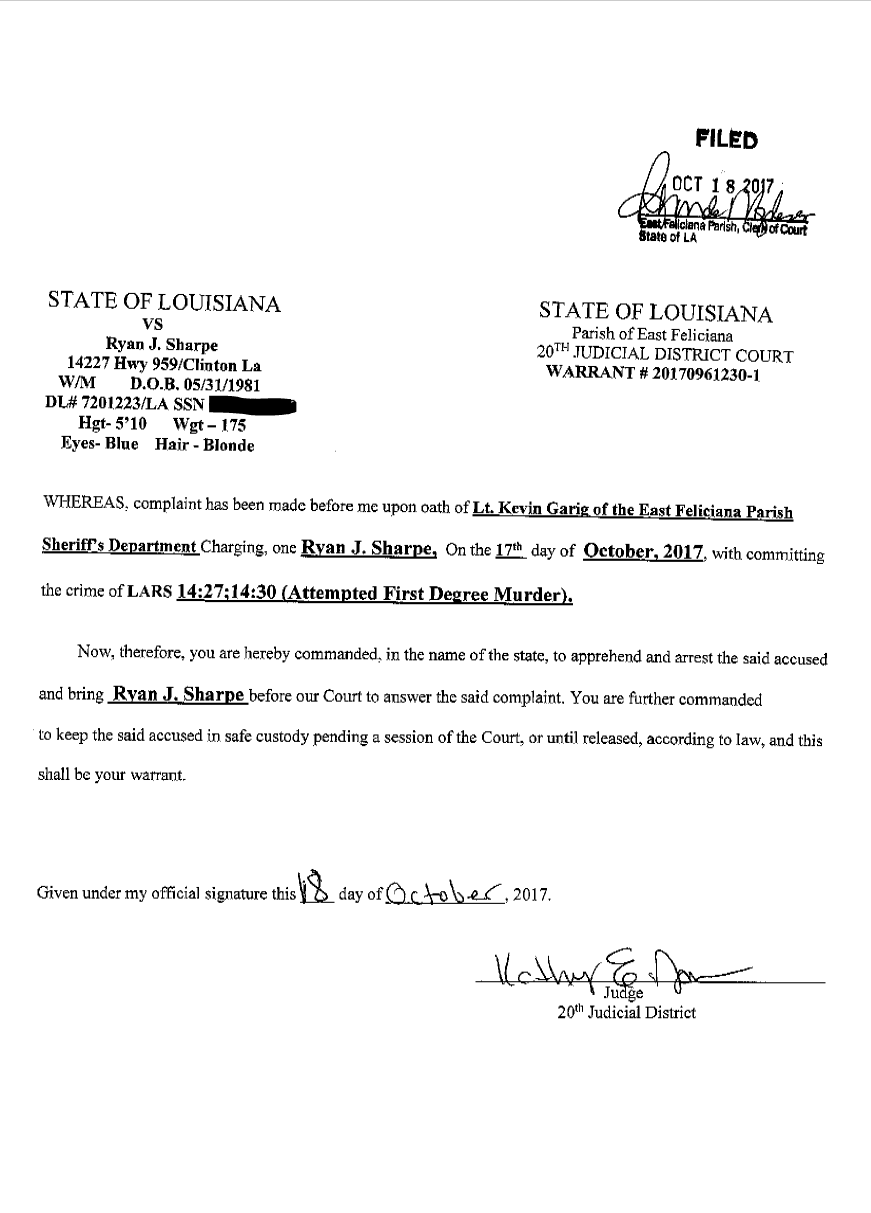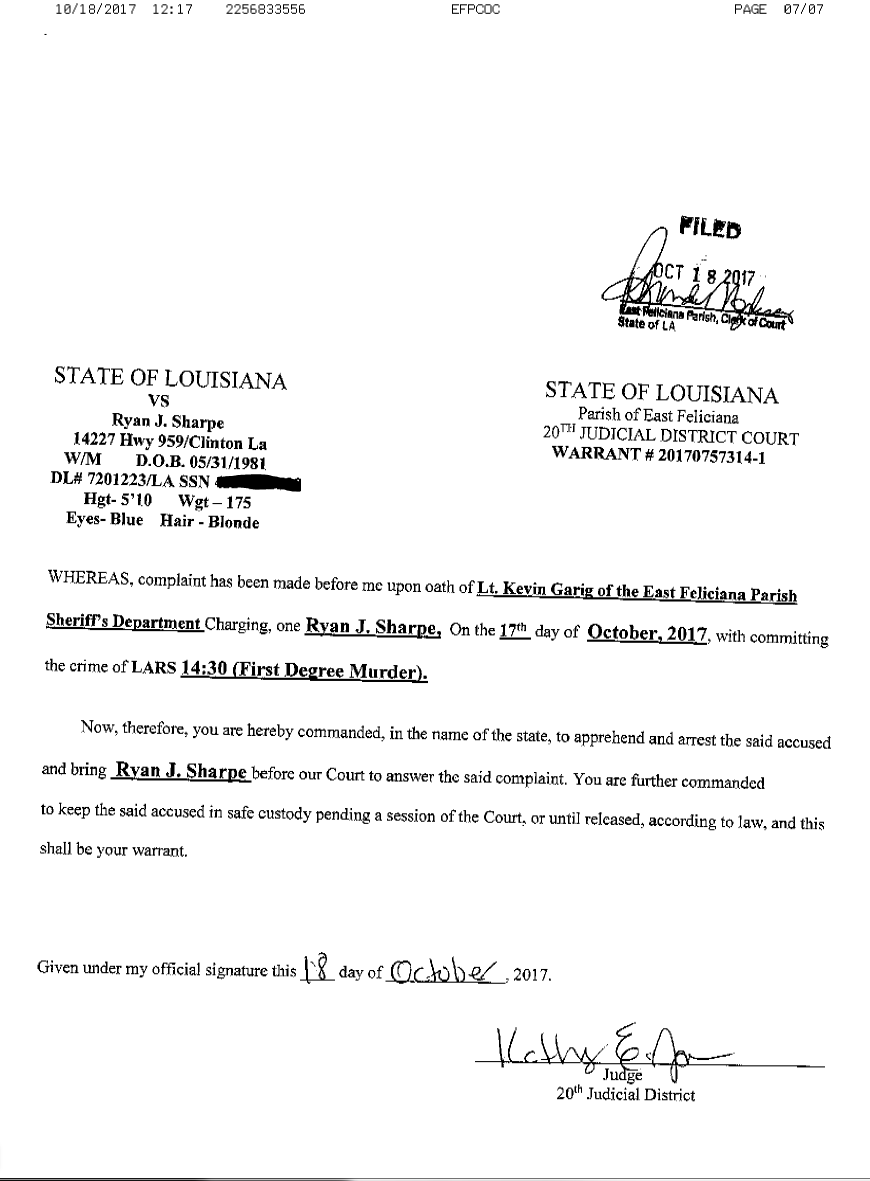 ***********************
Follow the publisher of this post on Twitter: @treyschmaltz
Related Stories
More News