Baker intruder death considered justifiable, killer arrested in related crimes
BAKER - A man whose killing of an intruder Sunday morning was considered justifiable was arrested because police said he shouldn't have had a gun at all and because he is accused of threatening a witness.
Chavis Duncan Jr., 26, was booked with aggravated assault, witness intimidation and as a felon with a firearm, according to jail records.
The intruder broke a window and forced his way into the apartment in the 2200 block of Ray Weiland Drive around 9 a.m. Sunday, arrest records show.
He reportedly pistol-whipped Duncan before leaving the room, which allowed Duncan to grab a weapon. When the intruder returned to the room with a gun in his hand, Duncan shot him several times, killing him.
Arrest records show that Duncan continued to shoot the intruder after he had fallen to the floor. One of Duncan's shots also injured a witness, the records show.
Police said that after the shooting, Duncan threatened to kill a witness if he told police what had happened. He then ran from the apartment.
The name of the intruder who was killed has not been released.
Duncan is a convicted felon, and is forbidden under state law to have a gun, court records show. He pled guilty to simple robbery in 2015.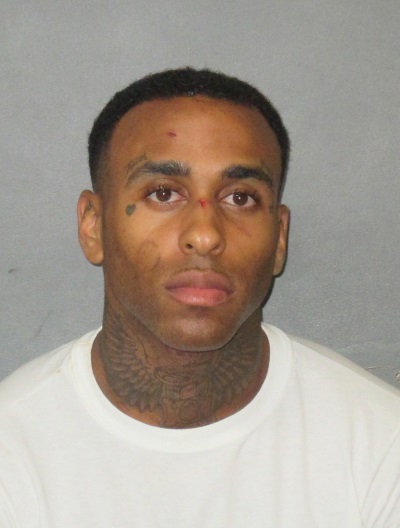 More News