Ascension Parish delays start of school year to Aug. 10
GONZALES - The Ascension Parish School System is delaying the start of the school year by several days in orders to give school staff more time to prepare for their students' return.
Schools in Ascension will now reopen August 10, with faculty and staff coming back about a week earlier to prep for students.
Per recent minimum safety requirements approved by state school officials, all adults and students in grades 3-12 must wear masks "to the greatest extent possible and practical" while on campus.
If the state remains in phase two of reopening, students Pre-K-5 will be able to attend classes in-person five days a week. Grades 6-12 will be allowed to follow a hybrid model putting them in classrooms at different intervals throughout the week.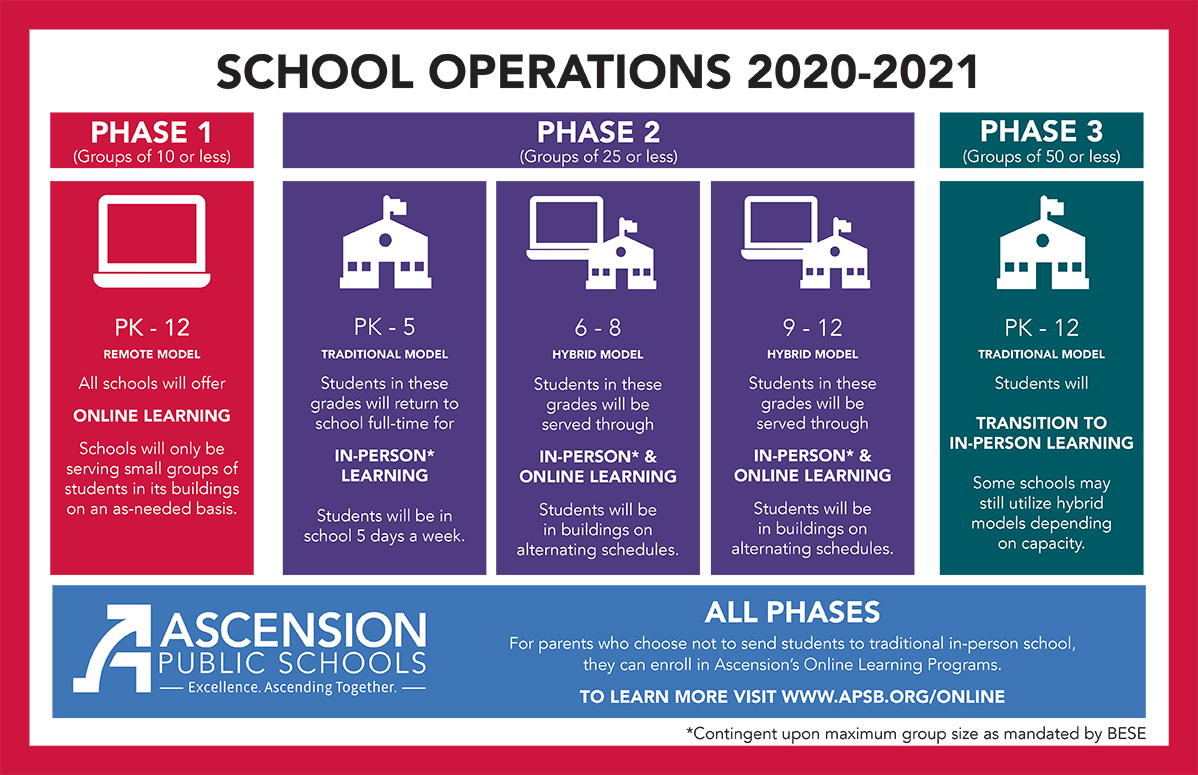 The district said for those who are not comfortable returning to a school building, online learning programs will be offered.
At each school, the district will organize daily temperature checks for students.
Click here to see the school system's full reopening plans
The school system will spend the weeks leading up disinfecting school buildings and buses, installing water bottle fillers and preparing for modified food service.
More News