Sheriff: Double shooting, murder was over someone 'mean muggin''
MARINGOUIN - Two people are now in jail following an unusual, deadly shooting in this rural community earlier this month.
The double shooting killed Christopher Carter, 26, and injured a second person on Church Street near Mayer Street.
Larry West, 38, of Baton Rouge, was arrested and charged with murder, attempted murder and being a felon with a gun. West's family member, Danny Smith, was arrested soon after the shooting. Deputies said Smith drove West away from the scene after the February 10th shooting.
"We already tied our murder rate from last year, which was one. We have now doubled it," Major Ronnie Hebert of the Iberville Parish Sheriff's Office told WBRZ after the shooting.
When announcing news of the second arrest on February 21, Sheriff Brett Stassi said people need to take life more seriously. Stassi said when the suspects were questioned about why the shooting happened, they said because the victim was "mean muggin'" them - slang for giving someone a dirty look.
"Life has to be more valuable," Stassi said.
Stassi credited the Louisiana State Police Fugitive Task Force with help in arresting West.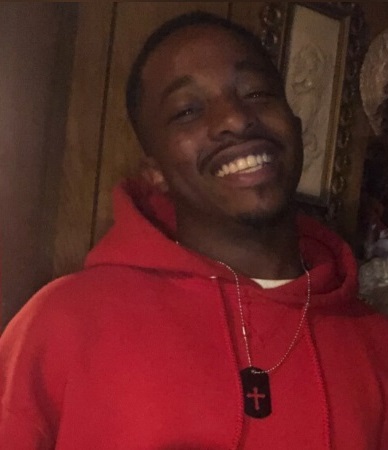 Christopher Carter
The victim's cousin, Ala'ha Carter, said "I was shocked. He didn't deserve nothing like this."
The second victim sustained a leg injury, and has been released from the hospital.
More News