Pair arrested after deadly shooting at family basketball game
BATON ROUGE - A suspected murderer has been arrested after he allegedly tossed his weapon into the Mississippi River before police found him hiding in the rafters of an attic.
The initial incident occurred in the 5000 block of South Afton Parkway over the Memorial Day weekend. At the scene, police learned that the shooting happened after an argument during a family basketball game.
Two victims were transported to the hospital by a personal vehicle before police arrived.
Andre Guy, 35, died from his gunshot injury to the leg. The second victim was shot multiple times in the lower extremities and is expected to survive.
Sam Irwin lives in the neighborhood and recalled hearing the gunshots.
"It was about seven o'clock and we heard shots fired," Irwin said. "I ran to my window and saw a car speeding away, and my family members were in the front room and they said that car hit our car."
The suspect, 30-year-old Johnny Sanford, fled the scene in a vehicle before police arrived. He was found Wednesday, hiding inside the home of 42-year-old Tabbita Reed, who he has child with. Police say he was hiding in the rafters of the attic when they located him.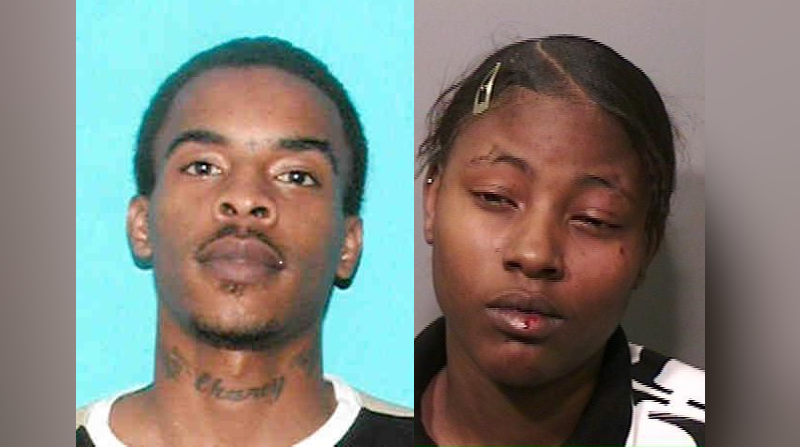 Once he was in custody, Sanford admitted to exchanging gunfire with Guy. He also told police he disabled his gun and disposed of it in the Mississippi River.
Both Sanford and Reed were booked into the East Baton Rouge Parish Prison Wednesday. He's charged with second-degree murder, attempted second-degree murder and obstruction of justice. Reed was charged with being an accessory to murder after the fact.
More News
Desktop News
Click to open Continuous News in a sidebar that updates in real-time.