On the Move: Neighboring parishes gain as population edges down in EBR
BATON ROUGE - Population in the metro area continued its shift from East Baton Rouge to neighboring parishes last year, according to new data from the US Census Bureau.
The figures trace changes between July 1, 2021, and July 1, 2022, in each of the nation's 3,144 counties and parishes.
Officials said the data reflects a return to patterns that were disrupted by the COVID-19 pandemic.
Ascension Parish saw a gain of nearly 2,000 residents in that 1-year time frame, growing from 128,502 in mid-2021 to 130,458 in mid-2022.
The population of Livingston Parish increased by more than 2,000 people: from 146,230 to 148,425.
But East Baton Rouge lost 3,000 residents in a decline from 453,653 to 450,544. East Baton Rouge boasted a population of 456,781 in the 2020 Census.
It remains, however, the most populous parish in the state, ahead of #2 Jefferson (425,884) and third-place Orleans (369,749).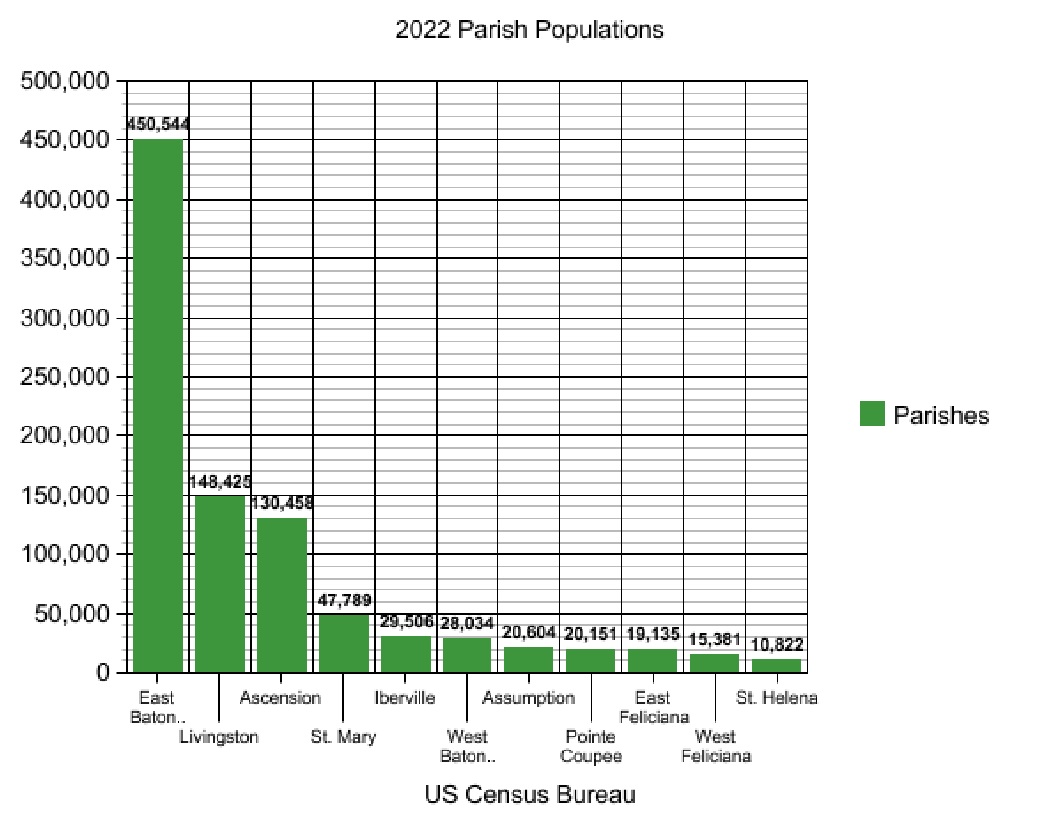 Louisiana, overall, saw a continuing trend toward a smaller population, and far more parishes lost residents than gained them. From 4.63 million people in 2022, the Census Bureau now estimates that 4.59 million people call Louisiana home.
Maricopa County, Az., remained the largest-gaining county in the nation, adding nearly 57,000 residents, while Los Angeles County, Cal., lost the most people in a year: nearly 91,000.
For more information and a county-by-county breakdown, click here.
More News