NWS: 90 percent chance of tropical development over next five days
There is a 90 percent chance that a tropical cyclone could form sometime this week, according to the National Weather Service.
The tropical development has the potential of forming near the Yucatan Peninsula or in the southern Gulf of Mexico, the NWS said.
High chance for tropical cyclone development near the Yucatan or in the southern Gulf early this week. @NHC_Atlantic #93L pic.twitter.com/eHxg4MsvN7

— NWS New Orleans (@NWSNewOrleans) June 18, 2017
Conditions will be a little more favorable for development over the next 72 hours, according to the NWS.
The storm system itself is still somewhat disorganized. Gradual development is expected in the next several days as it moves slowly toward the Yucatan Peninsula. While interaction with land will inhibit rapid development, it's likely that we could see a tropical depression form during the work week. Recent trends also indicate that if it survives its journey north, that it could potentially make landfall along the Gulf Coast. The key word there is if.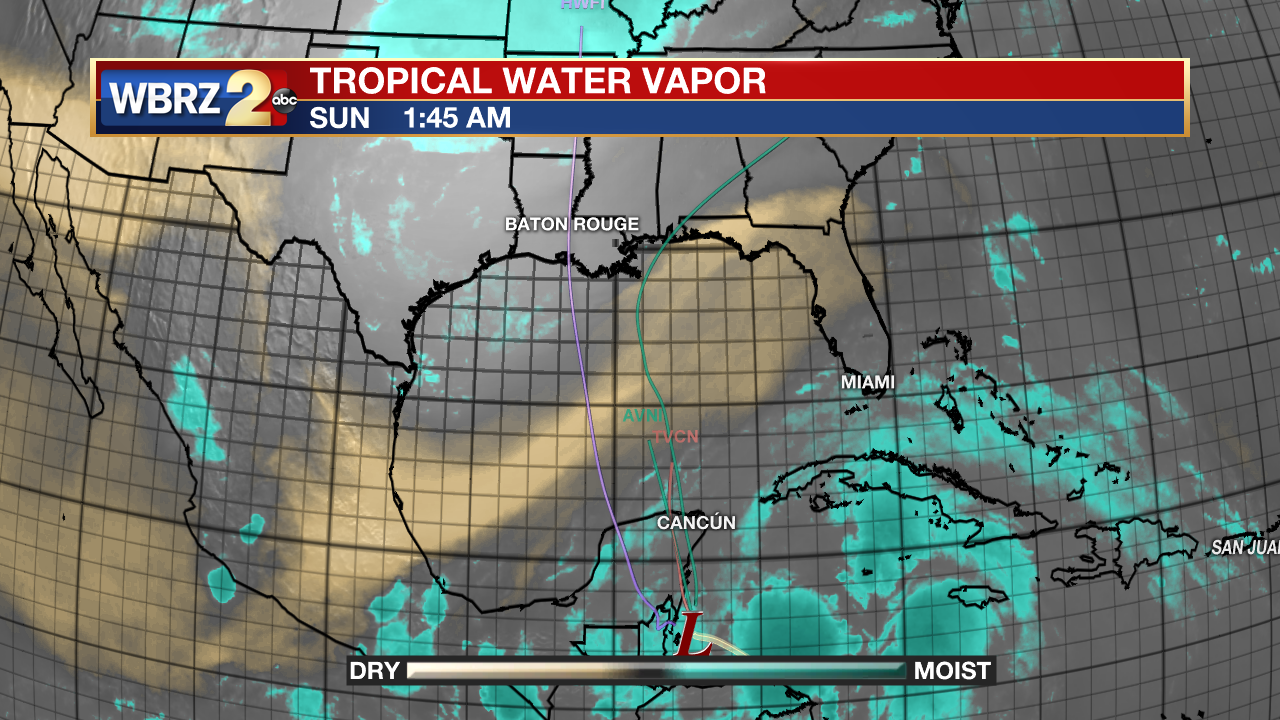 At the moment, computer models seem to keep storm below hurricane strength, but if it does survive its way into the Gulf of Mexico, it has plenty of dry air and wind shear to battle. This is great news for us. These two things are considered the "kiss of death" for a developing system.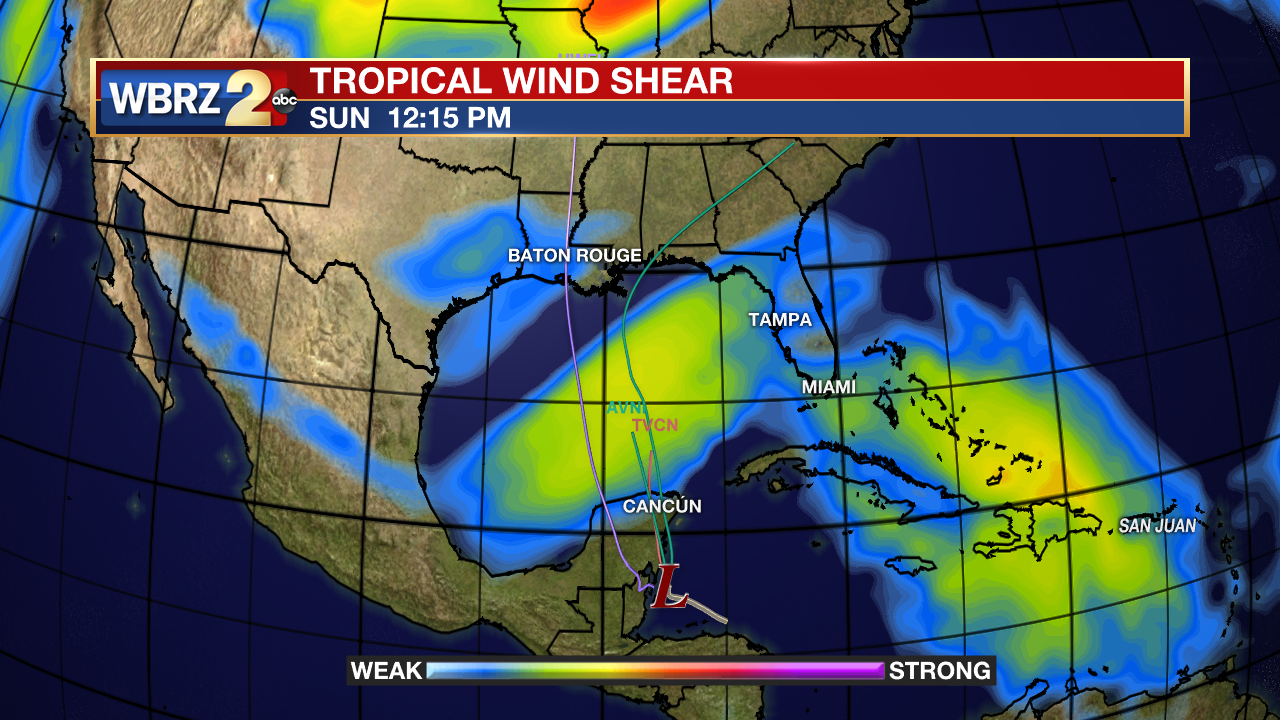 The Governor's Office of Homeland Security and Emergency Preparedness (GOHSEP) released a statement Sunday urging everyone to be aware of the two systems as it reaches out to local emergency management partners.
This is a developing story. Meteorologist Robert Gauthreaux III will have an update during Sunday's 5:30 p.m. and 10:00 p.m. broadcasts. Check back for updates. Click HERE for WBRZ's latest weather updates.
On Facebook: Meteorologist Robert Gauthreaux III
On Twitter: @RG3wbrz
En Español: Meteorólogo Roberto Gauthreaux III
In American Sign Langauge: Meteorologist Robert Gauthreaux III - ASL
~RG3
More News